description
Kitsch 'n giggles for the ROKENROL scene

linkage

latest

get notified
Sign up to get notified by email whenever there's something new and exciting here. Don't worry, we won't sell your address to anyone; that would be counter to the ideals of the revolution.


breaking news

bygone era May 2002
May 31, 2002
Putin the Master of the One-Liner
(From The Moscow Times) For months after President Vladimir Putin came to power, the most often asked question among journalists and pundits seemed to be: "Who is Mr. Putin?"
Two years later, at least one of his traits is clear: Putin is a master of dry one-liners -- a feature experts say is typical for a career spy and a sure sign that the once bland-seeming newcomer has gotten used to being president.
Putin's sense of humor has made hundreds giggle in the past two weeks of high-profile diplomatic events where Moscow has been riding high, including the U.S.-Russia summit, the signing of the Russia-NATO treaty and the European Union-Russia summit this week.
"I see the name of a Mr. Engels from Germany on the list," Putin said Monday, opening a congress of European audit institutions. "Thank God he came without Marx," he joked -- playing on the once sacred names of communism's founding fathers, Friedrich Engels and Karl Marx, and sending the audience into fits of laughter.
At the NATO meeting in Rome, Putin spooked foreign heads of state by suggesting the alliance's headquarters in Brussels be renamed House of Soviets, since "soviet" in Russian can mean "council."
There are a number of reasons behind Putin's public displays of humor, according to psychologist Konstantin Babkin. Most important, after two years, Putin has come to feel he's in the right place, doing the right job. That, combined with some image advice and the quick wit of a 15-year KGB veteran, can yield a laugh a minute.
"Their minds are trained to think differently and much faster, to assess a situation and quickly predict the outcome," said Babkin.
One of Putin's first one-liners as president is also his most infamous. Asked by CNN's Larry King in September 2000 what happened to the Kursk submarine, Putin smiled coyly and replied, "It sank."
Apparently, all intelligence agents have a great sense of humor.
"I have never met a spy who didn't have one," said Maria Arbatova, a writer and psychologist.
During his time at the St. Petersburg mayor's office in the 1990s, Putin earned the reputation of a great joker, Arbatova said. And for years afterward, his staff entertained friends and relatives with "jokes from Putin."
Intelligence veterans confirmed that a sense of humor was one of the most highly valued qualities in their line of work.
"All of us who achieved any prominence in society have a great sense of humor -- take Putin or me," said Yury Kobaladze, a retired major-general of the Foreign Intelligence Service and formerly a Soviet spy in London.
"It is wrong to think that secret service staff are all gloomy and stern," he said. "In the British department of the Foreign Intelligence Service, humor was a key part of the job."
Regarding Putin, who was a resident in East Germany in the 1980s, Kobaladze said he was pleasantly surprised to see that a man from the Germany department -- where "one would expect agents to be more reserved and pedantic" -- proved to be such a joker.
Putin's sense of humor is appreciated even by comedians.
The president's jokes are not only funny, but spontaneous, said Gennady Khazanov, one of Russia's most famous stand-up comedians and a long-time friend of Putin's.
"I have enough expertise to say that 99 percent [of Putin's jokes] are improvizations," Khazanov said.
Khazanov agreed with Babkin that Putin had been reluctant to expose his sense of humor to the general public earlier most likely because he had not yet adjusted to his presidential status. "He never planned to become the head of state," Khazanov said. "He never tried to prepare himself for the job."
But once Putin begins to joke, "I always laugh, and I get his jokes much faster than those of some professional comedians," he added.
According to Arbatova, Putin's humor is also an indication of his mental health. "He is the first normal leader we have had since Soviet leader Nikita Khrushchev," she said. "Psychologists simply derive pleasure from looking at him. He is normal and that is obvious from the way he moves, he talks, his quick reactions."
Babkin believes that Putin himself is pleased with his ability to deliver a funny line. "When he jokes, it's the child in him speaking. You can see a spark in his eyes. His facial expressions, or even the way he moves his head, suggest this," he said.
Babkin predicted that as Putin gradually moves into the presidential campaign for 2004 elections, more of his humorous side will come out.
"When he came to power, for many -- including myself -- it was totally unclear who he was," Babkin said. "Now the time has come when we are beginning to find out."
| | | |
| --- | --- | --- |
| | | --- |
Pootie Poot
Pop the champagne, congratulations are in order. I discovered this morning, quite by accident, that Seeing Red ranks between third and fifth on Google for the search terms "Pootie Poot". A dubious accomplishment, to be sure, but let's see if we can push it to the top with the following Ode to Pootie Poot from Madeleine Begun Kane.
(To be sung to the tune of "Lollipop" by the Chordettes)
Pootie-Poot, Pootie-Poot, oh Pootie, Pootie, Pootie,
Pootie-Poot, Pootie-Poot, oh Pootie, Pootie, Pootie,
Pootie-Poot, Pootie-Poot, oh Pootie, Pootie, Pootie,
Pootie-Poot.
Call my Putin Pootie-Poot.
Tell you why.
His soul is sweeter than an apple pie.
But with his tough negotiation stance
Man, I haven't got a chance.
I call him Pootie-Poot, Pootie-Poot, oh Pootie, Pootie, Pootie,
Pootie-Poot, Pootie-Poot, oh Pootie, Pootie, Pootie,
Pootie-Poot, Pootie-Poot, oh Pootie, Pootie, Pootie,
Pootie-Poot.
Tougher than steak that's overcooked,
Salisbury, sirloin, or prime.
I don't have a choice,
He has me hooked.
Yes, Pootie-Poot is mine.
Pootie-Poot, Pootie-Poot, oh Pootie, Pootie, Pootie,
Pootie-Poot, Pootie-Poot, oh Pootie, Pootie, Pootie,
Pootie-Poot, Pootie-Poot, oh Pootie, Pootie, Pootie,
Pootie-Poot.
Scary how he grills me.
Tell you why.
Always knows when I'm telling lies.
He loves to diss me till I can't see straight.
But my Pootie-Poot is great.
I call him Pootie-Poot, Pootie-Poot, oh Pootie, Pootie, Pootie,
Pootie-Poot, Pootie-Poot, oh Pootie, Pootie, Pootie,
Pootie-Poot, Pootie-Poot, oh Pootie, Pootie, Pootie,
Pootie-Poot.
Call my Putin Pootie-Poot.
Why, you say?
He acts like Poppy at the CIA.
And when he says relations he'll enhance,
Man, I haven't got a chance.
I call him Pootie-Poot, Pootie-Poot, oh Pootie, Pootie, Pootie,
Pootie-Poot, Pootie-Poot, oh Pootie, Pootie, Pootie,
Pootie-Poot, Pootie-Poot, oh Pootie, Pootie, Pootie,
Pootie-Poot.
Tougher than Condy Rice and Dick
Cheney, Rummy, Ashy and Hughes.
If you had a choice
He'd be your pick.
But Pootie-Poot's my muse.
Pootie-Poot, Pootie-Poot, oh Pootie, Pootie, Pootie,
Pootie-Poot, Pootie-Poot, oh Pootie, Pootie, Pootie,
Pootie-Poot, Pootie-Poot, oh Pootie, Pootie, Pootie,
Pootie-Poot.
Dazed me with his brilliance.
Tell you why.
Just like a lightning from the sky.
He loves to argue till I can't see straight.
Gee, my Pootie-Poot is great.
I call him Pootie-Poot, Pootie-Poot, oh Pootie, Pootie, Pootie,
Pootie-Poot, Pootie-Poot, oh Pootie, Pootie, Pootie,
Pootie-Poot, Pootie-Poot, oh Pootie, Pootie, Pootie,
Pootie-Poot.
Call my Putin Pootie-Poot.
He's my man.
Though he keeps sending nukes to Iran.
And when I say he's arming evil crews.
George, he says, so are you.
I call him Pootie-Poot, Pootie-Poot, oh Pootie, Pootie, Pootie,
Pootie-Poot, Pootie-Poot, oh Pootie, Pootie, Pootie,
Pootie-Poot, Pootie-Poot, oh Pootie, Pootie, Pootie,
Pootie-Poot.
Smarter than anyone I know,
Clever and witty and fine.
If I had a choice
Of friend or foe,
Pootie-Poot would be mine.
Pootie-Poot, Pootie-Poot, oh Pootie, Pootie, Pootie,
Pootie-Poot, Pootie-Poot, oh Pootie, Pootie, Pootie,
Pootie-Poot, Pootie-Poot, oh Pootie, Pootie, Pootie,
Pootie-Poot.
Scary how he grills me.
Tell you why.
Always knows when I'm telling lies.
He loves to diss me till I can't see straight.
But my Pootie-Poot is great.
I call him Pootie-Poot, Pootie-Poot, oh Pootie, Pootie, Pootie,
Pootie-Poot, Pootie-Poot, oh Pootie, Pootie, Pootie,
Pootie-Poot, Pootie-Poot, oh Pootie, Pootie, Pootie,
Pootie-Poot.
May 30, 2002
International Spy Museum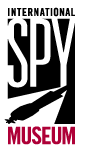 The International Spy Museum is set to open in Washington D.C. in July. The museum will feature interactive displays set in rooms intended to transport them to important places in spy history, such as an ersatz Bletchley Park, where 10,000 Britons worked night and day to break the German World War II "Enigma" code, a chillingly real interrogation chamber, a re-created Berlin tunnel, a 5,000-square-foot gift shop and two restaurants. Visitors will be also be able to discuss the current state of espionage with specialists who once worked in the field.
| | | |
| --- | --- | --- |
| | | --- |
Russians boast of gunslinging superwoman beauty
MOSCOW, May 30 (Reuters) - Russians revelled on Thursday in the news that a sharpshooting St Petersburg cop was crowned Miss Universe, saying it was about time the world took notice of the fabulous women who grew up behind the Iron Curtain.
Oxana Fedorova, a 24-year-old senior police lieutenant who grew up in the provincial town of Pskov won the diamond-studded tiara on Wednesday at the pageant in Puerto Rico, out-dazzling a field of 74 other hopefuls.
"It means they have officially recognised what is absolutely obvious and we already knew: that Russia has beautiful women," said Lena Myasnikova, editor of the Russian edition of racy style bible Cosmopolitan.
Former Soviet leader Mikhail Gorbachev was "not surprised."
"Russians can win in all kinds of competitions, starting with mathematics and Olympics, with young boys and girls, and all the way to beauty contests," the Nobel peace prize laureate said during a stop in London for a conference.
Fedorova is no mere beauty, but a pistol-packing graduate student at St Petersburg's Interior Ministry Academy, with the sort of background that would make James Bond sweat.
HAND-TO-HAND COMBAT, DOCTORAL THESIS
She was probably the only contestant with a police badge in hand-to-hand combat, and the only one defending a doctoral thesis on "civil law and the regulation of the activities of private security forces in the Russian Federation."
Russian television alternated footage of her erupting in radiant glory as she was crowned in a silver gown in San Juan, with shots of her looking chillingly elegant in standard-issue olive drab police uniform: black necktie, white shirt, mid-thigh skirt, dark tights and knee-high black leather boots.
In one shot, the camera pans from her squinting eye, down the length of her uniformed arm to a manicured hand that squeezes off a 9 mm pistol round. Bang!
Next, she is shown doing aerobics in a white spandex bikini.
"That a Russian woman is not just beautiful, but also smart and energetic, this is typical," said Myasnikova.
"Seventy years of socialism made Russian women fighters. They had to fight for everything: to get a nice blouse, to look pretty without any makeup, to try and make your apartment cosy when everything is leaking and falling apart, to feed your family when there was nothing for sale in the shops."
Fedorova has won a six figure cash prize, use of a New York apartment and a contract for speaking engagements worldwide.
But at the St Petersburg academy, officials expected her to continue her law enforcement career, in a country where police can make less than $100 a month. She is due for a promotion to captain in August, presumably another Miss Universe first.
"I think this will improve the quality of our police force," Major General Khillar Loit, deputy director of the academy, told Reuters. "Now the world knows that we, the police, know not only how to work, but also how to win beauty contests."
By Peter Graff
(Additional reporting by Konstantin Trifonov in St Petersburg)
| | | |
| --- | --- | --- |
| | | --- |
Majority of Russians favor media censorship
MOSCOW. May 30 (Interfax) - Over half of Russians - 57% - believe that it is necessary to impose censorship over the Russian media, 35% disagree with this idea, and 8% were undecided.
Interfax has obtained this information from the monitoring.ru sociological survey group, which derived it from a nation-wide poll of over 1,300 people living in cities in May.
| | | |
| --- | --- | --- |
| | | --- |
Raven-haired Miss Russia is Miss Universe
SAN JUAN, Puerto Rico, May 29 (Reuters) - Miss Russia, raven-haired post-graduate student Oxana Fedorova, won the Miss Universe 2002 title at a glittering ceremony in Puerto Rico Wednesday night, sweeping away a field of 74 other candidates with her elegance and charm.
In second place was Miss Panama, Justine Pasek, while Miss China, Ling Zhuo, finished third. China, the world's most populous nation, had never sent a contestant to the glitzy pageant before.
The winners were announced at the end of a gala night of parades in figure-hugging swim suits and shimmering evening gowns in San Juan, capital of the U.S. Caribbean territory of Puerto Rico.
Crowned with a diamond and pearl-encrusted crown and smiling hugely, 24-year-old green-eyed Fedorova walked the catwalk before a cheering crowd and then launched within minutes into her year of flashing cameras and celebrity.
It was the first time a Miss Russia had won the contest, which is run by the Miss Universe Organization, jointly owned by property tycoon Donald Trump and CBS Television.
Fedorova, who has a law degree and is working on a doctoral law thesis on civil law at the Russian Ministry of Interior University, gushed to reporters about how happy she felt. Speaking in Russian and using a translator, she smilingly noted she wanted to improve her English.
Visa problems meant she arrived a bit late in Puerto Rico for the three-week run-up to the contest, Fedorova said, so the national pageant director told her "either you won't get there at all or you will win Miss Universe.
The results were decided by how each of the leading five women in the contest responded to a series of questions, ending with one they all had to answer -- "what makes you blush?"
"When I say the wrong things," said Fedorova, to the laughter of more than 6,000 festive pageant-goers in the packed Robert Clemente Coliseum.
Fedorova looked stunning, but with her academic credentials and poise, she has the sort of accomplishments Miss Universe organizers say they look for to get beyond an image of a pageant queen as focused on looks alone.
A show business perennial launched by a swimsuit company 51 years ago, the event draws a global television audience that organizers estimate at 600 million people in 176 countries.
Fedorova, statuesque in a floating white dress Wednesday night, is a volleyball and shooting enthusiast who lives in St Petersburg. She wants to own her own law firm one day.
She won a year's salary, a wardrobe allowance, use of an apartment in New York and travel and public engagements around the world that include fund-raising for AIDS research. Travel starts with a trip to Kenya in two weeks' time.
"I really want to be associated with children's causes," said Fedorova. "Today's girls are tomorrow's mothers; they need to be taken care of."
Puerto Rico's Denise Quinones won last year's contest, also held in San Juan, to the joy of many on this island of 3.8 million people. The flag-waving crowd cheered Quinones on her on her last walk as Miss Universe on Wednesday night.
The contestants spent three weeks practicing for the contest and taking part in preliminary rounds that narrowed the field down to just 10 of the 75 contestants. Those were not announced until the contest was underway Wednesday night.
Then those 10 were winnowed down to five women, who faced a test of quick wits and steel nerves to answer questions in a matter of seconds -- and show a bit of style at the same time.
Panama's Justine Pasek, a 22-year-old model, won huge cheers when asked the question "what other country would you like to represent?"
"I would love to represent Puerto Rico," she said. "I am very grateful to this enchanting land."
Salsa star Marc Anthony warmed the crowd with two songs, acrobats soared overhead between parades and the family of Miss Ecuador, Isabel Ontaneda Pinto, brought 3,000 roses for women in the audience, making for a night on the town in San Juan.
But Wednesday night's result was a surprise -- and something of a disappointment for many in the audience, who had favored Miss Dominican Republic, the bubbly beauty Ruth Ocumarez, or their own Miss Puerto Rico, Isis Marie Casalduc. Neither of them made it to the final 10 contestants.
"It was disappointing," said Carmen Rodriguez, 65, from San Juan. "We wanted Isis to win."
"But Miss Russia is very beautiful, and I liked her reply about what made her blush, which was very sincere."
| | | |
| --- | --- | --- |
| | | --- |
NATO: All Talk, No Trousers
(From TheMoscow Times) Last week, Presidents George W. Bush and Vladimir Putin signed several declarations, ending the Cold War. This week in Rome, they signed another declaration together with the leaders of NATO countries, once again ending the Cold War and making Moscow an almost-equal NATO partner.
So many Cold War endings happening at the same time obviously stretched speechwriters' imaginations. Putin has been declared to be a friend, a trusted friend, a very special trusted friend and so on. It may be time to codify the relationship by introducing a system of recognizable abbreviations, like those for French cognac -- V.S., V.S.O.P., X.O. -- to mark the maturity of the friendship between East and West.
Putin, in turn, announced at the Rome summit that Russia has finally made its choice and that it is returning to the family of civilized nations. This week in Moscow, NATO at long last opened its military mission that was envisaged in the 1997 NATO-Russia Charter but not opened because Russian military chiefs did not want it and used any possible pretext for delay.
Now the mission is finally here, but the Defense Ministry has no plans to fight alongside NATO troops anytime soon, and it is not seriously interested in achieving inter-operability -- the standardization of equipment and military procedure that NATO is basically all about. Joint peacekeeping operations in former Yugoslavia show that handpicked small Russian units can work perfectly well with NATO colleagues. But ceremonial peacekeeping and real combat are very different things.
To prepare former Eastern-bloc soldiers to go into combat with NATO, the West initiated the Partnership for Peace program in the early 1990s . The Russian military brass was never much interested in PFP; they formally withdrew because of the bombing of Yugoslavia in 1999, are still out and in no hurry to return.
Of course, the Defense Ministry is very much interested in knowing how Western militaries operate, which new weapons are up for procurement, what the new defense plans are and so on. A high-ranking Russian military mission was opened almost immediately in NATO headquarters after the signing of the 1997 Charter. Now the NATO team, in turn, has come to Moscow and the Russian military-intelligence community will take them for what they believe they are -- a bunch of spies.
This new group of Western diplomats in military uniforms will be treated like the rest: closely followed and isolated from any meaningful contacts with the bulk of Russian officers as far as is humanly possible.
It was announced that in the new NATO-Russia Council, Moscow may have an equal say in discussing international terrorism, proliferation of weapons of mass destruction, peacekeeping and other important issues. But NATO is incapable of dealing with terrorists. Under the command of joint NATO military staffs, Western bombers can successfully hit enemy capitals, disrupt electricity and other utility supplies, demolish bridges and so on. But Osama bin Laden does not have a permanent capital city. Brute military force is mostly unsuccessful and counterproductive when used against terrorist networks, as Israel and Britain discovered long ago.
Successful counterterrorism and nonproliferation work is over 99 percent intelligence-gathering and political-diplomatic manipulation. But NATO does not have its own intelligence-gathering agency and its diplomatic capabilities are limited.
What will be the practical results of NATO-Russian cooperation on terrorism under the new format? Will Russian "investigators," based in Khankala, Chechnya, and U.S. interrogators from Guantanamo Bay, Cuba, run joint seminars to teach Danes and Poles how to run "mopping-up operations" in remote villages?
True alliances between nations are based on common values and interests, not nice declarations. The real threats in the near future that will put Russia and the West in one boat are possible regional nuclear wars between India and Pakistan, in the Middle East or over Taiwan that will send hundreds of millions of refugees running in panic from death and radioactive fallout.
It could be like the refugee crises in former Yugoslavia and Afghanistan, but a hundred times worse. Are Russia and the West ready? At a rhetorical level, yes. But in practice, they only encourage disasters by providing billions of dollars worth of new weaponry to all sides in troubled areas of the world.
Pavel Felgenhauer is an independent defense analyst.
| | | |
| --- | --- | --- |
| | | --- |
JellyBelly Elvis


The King as rendered in jellybeans, alongside other historical figures like American presidents. Now all they need is Stalin, Lenin, and Pootie Poot...
| | | |
| --- | --- | --- |
| | | --- |
Seeing Red Margaritas
Tabasco must love my site, because they named a drink after it! Well, ok, not really. But those of you of the proper age might enjoy this recipe anyway. (And while you're at it, visit their e-post cards collection. They've got some interesting rip-offs of famous artworks.)
1 cup frozen strawberries
1/3 cup tequila
2 tablespoons lime juice
2 tablespoons superfine sugar
1/2 teaspoon TABASCO brand Pepper Sauce
2 cups ice cubes
Combine strawberries, tequila, lime juice, sugar and TABASCO® Sauce in blender; blend until smooth. With machine running, add ice cubes through small opening. Serve immediately.
Makes 2 margaritas.
May 28, 2002
Rocket Guy
Brian Walker, a.k.a. Rocket Guy has no grand plans for spaceflight or even orbit. Instead he wants to be shot up really really high on a hydrogen peroxide-fueled rocket, and he's just crazy enough to push the button. He's calling it Project R.U.S.H. (Rapid Up Super High) and is funding it by selling toys he invented. He even has a theme song.
| | | |
| --- | --- | --- |
| | | --- |
Putin stirs mirth with anti-Marx wisecrack
MOSCOW, May 27 (Reuters) - Russian President Vladimir Putin, after a weekend of wisecracking with U.S. President George W. Bush, showed his new-found talent for witty one-liners again on Monday -- this time taking a shot at Russia's communist past.

"I see on the list the name of one Mr. Engels from Germany," he said, opening a Kremlin congress of European audit institutions. "Thank God he came without Marx," Putin chuckled, prompting laughter among delegates.

The writings of communism's fathers Friedrich Engels and Karl Marx provided the theoretical basis for the 1917 Bolshevik revolution that ushered in seven decades of communist rule in the Soviet Union.
| | | |
| --- | --- | --- |
| | | --- |
Elvis Tracks Burn Up 'Lilo & Stitch' Soundtrack
From Billboard: Songs by Elvis Presley, as well as Elvis covers by Wynonna and the A*Teens make up the soundtrack to the forthcoming animated Walt Disney Pictures film "Lilo & Stitch." Due June 11 via Walt Disney Records, the album also leans on the film's lush Hawaiian setting with two songs by Mark Keali'i Ho'omalu and the Kamehameha Schools Children's Chorus.
Wynonna covers Presley's "Burning Love," while the Stockholm-based A*Teens take on the King's "Can't Help Falling in Love," which will be heard over the movie's end credits. Five Presley recordings, including "Hound Dog" and "Heartbreak Hotel," and three pieces from the Alan Silvestri-composed score round out the release.
"Lilo & Stitch" centers around a lonely Hawaiian girl obsessed with Elvis who adopts what she thinks is an ugly dog, but is really a mischievous alien -- a genetic experiment who escaped and crash landed on Earth. The film features the vocal talents of Tia Carrere ("Wayne's World"), Kevin McDonald ("The Kids in the Hall"), Ving Rhames ("Pulp Fiction"), David Ogden Stiers ("M*A*S*H"), and Jason Scott Lee ("Soldier"), as well as 11-year-old Daveigh Chase as Lilo.
The film will receive its world premiere June 16 at the historic El Capitan Theatre in Hollywood. The gala party afterwards will boast an exclusive Presley memorabilia collection never before seen outside of Graceland.
Here's the "Lilo & Stitch" track listing:
"Hawaiian Roller Coaster Ride," Mark Keali'i Ho'omalu and Kamehameha Schools Children's Chorus
"Stuck on You," Elvis Presley
"Burning Love," Wynonna
"Suspicious Minds," Elvis Presley
"Heartbreak Hotel," Elvis Presley
"Devil In Disguise," Elvis Presley
"He Mele No Lilo," Mark Keali'i Ho'omalu and Kamehameha Schools Children's Chorus
"Hound Dog," Elvis Presley
"Can't Help Falling in Love," A*Teens
"Stitch to the Rescue" (score)
You Can Never Belong" (score)
"I'm Lost" (score)
May 27, 2002
Bush's love of Pootie-Poot Putin
(From The Guardian) At a historic summit in Moscow this week, President George Bush will mark what he claims is the final putting to rest of the cold war, by shaking hands with his new best friend, Pootie-Poot.
That, according to today's issue of Time magazine, is the president's nickname for the Russian president, Vladimir Putin. At times of tension between the two countries, we are told, Mr Bush is known to tell his staff: "Get me Pootie-Poot on the phone."
Since his days as head cheerleader at a private academy in Andover, Mr Bush has prided himself on his bonhomie, which relies heavily on the use of nicknames.
He refers to his political adviser, Karl Rove, as "Boy Genius" and, as Texas governor, introduced a forest service official as "Tree Man".
The nicknames have helped build his "regular guy" image, but Pootie-Poot sounds more like a throwback to the preppy vocabulary of his father, who was famous for such phrases as "I'm in deep doo-doo".
A presidential nickname is considered a badge of honour among members of Congress and journalists. It suggests you have reached the inner circle.
Mr Putin seems to have worked hard to earn his sobriquet, researching the US president's quirks before their first meeting in Slovenia in June.
The US national security adviser, Condoleezza Rice, hailed the relationship between the two men as epoch-making.
"To see the kind of relationship that presidents Bush and Putin have developed and to see Russia firmly anchored in the west," she said, "that's really a dream of 300 years, not just of the post-cold war era".
Time magazine quoted a former Putin aide as saying the Russian leader "devoured an enormous amount of information on Bush and everything related to him".
It seemed to work. Before the Ljubljana encounter, the Bush administration dismissed Mr Putin as a Soviet throwback, but afterwards Mr Bush claimed: "I looked the man in the eye. I was able to get a sense of his soul."
Before this week's summit, Mr Bush is apparently doing a bit more research on the Russian soul.
Ms Rice has reportedly given him a reading list including Dostoevsky's Crime and Punishment.
The message underlying the advice is unclear. Perhaps the guilt-ridden axe-murderer of the novel is supposed to be post-Soviet Pootie-Poot in deep doo-doo.
| | | |
| --- | --- | --- |
| | | --- |
Russian Pop
Lively Mass Culture Fuses Western and Russian Ideas
They're young. They're pretty. They're impossibly cool.
You might say they're the Russian 'N Sync or Backstreet Boys, but it's a comparison that draws protests from the band.
"We're not a boy band," says one member of the group.
"We play instruments, you know," says another.
"Everybody wants to compare us with the boy bands," says the first member. "I don't know why."
Maybe it's all the gushing young fans.
Borrowed From the West
Pop culture in Russia today can look predictably Western.
In fact, the latest craze among young people has a sort of 1950s James Dean feel. It's drag racing, and it draws huge crowds until the cops come.
One thing the police won't stop them for is having a drink on the street. And, by the way, it's beer, not vodka, for the new generation.
Whatever you want to read these days can all be found at any Russian newsstand, especially gossip magazines. Tabloids are all the rage — highlighting sex shows, the sex tips of a popular Russian actor, or a story about how Ludmilla Putin, the wife of the president, gave birth.
Russian Spin
Then, there's pop culture of the homegrown variety. Russian fashion has gone Soviet chic, with popular T-shirts featuring red stars. And Russians also have discovered that the best fast food may be their own, such as a blini, or Russian pancake, on the run.
On the streets of Moscow, you find that old Russian tradition of glorifying the leaders still alive and well. You want a bust of Vladimir Putin? You can pick it up at a street-side vendor. In a more modern twist, how about a T-shirt with Putin on the front? Just 10 bucks.
The Russian obsession with psychics and the paranormal has gone mainstream. Healers, often government-sanctioned, are everywhere. Alina, a shaman, treats everyone from ordinary Russians to entire corporations to visiting reporters. She offers energy adjustments and advice on living a happier life.
ABCNEWS' Claire Shipman contributed to this report.
May 26, 2002
The other jubilee
(From The Economist)MOST people agree that Elvis died on August 16th 1977. But the legend lives on. And so does the legend's ability to generate big bucks. Thanks largely to Elvis Presley Enterprises (EPE), a company set up to manage the singer's estate, the King is worth more dead than he ever was alive.
His 25th anniversary looks set to be a big deal across America. Bertelsmann Music Group (BMG), which owns RCA, the label Elvis moved to in 1955 after making his revolutionary debut with Sun Records, has announced its plans for an "unprecedented" marketing campaign to promote Elvis's vast back-catalogue of material. Elvis is still BMG's bestselling artist, having shifted more than a billion albums and singles worldwide. A compilation of his number-one hits will go on sale in October, and several of his songs will feature in a forthcoming Disney blockbuster, "Lilo and Stitch". And at Graceland, the ground zero of Elvismania, a whole host of events has been scheduled for this year's Elvis Week (August 10th-18th).
Depending on your point of view, EPE is either the faithful custodian of Elvis's good name or a fire-breathing, laughably paranoid dragon at the gates of the Kingdom. As the assignee and registrant of all trademarks, copyrights and publicity rights belonging to the Presley estate, EPE has staked a legal claim to practically every aspect of the great man's life and work. If he sang it, said it, signed it, owned it or wore it, it belongs to EPE.
EPE's lobbying influenced the Tennessee legislature's decision to pass the Personal Rights Protection Act in 1984. The act holds that "rights of publicity" remain in place even after a person's death, and pass on to that person's heirs and executors in perpetuity. The law does not apply to ordinary folk, just to celebrities with a strong public persona. Elvis has become something of a case study in intellectual-property law, as EPE has energetically defended its right to control his posthumous image in a series of court battles.
In 1998, for instance, the company sued a Houston nightclub owner because, it alleged, the name of his joint, "The Velvet Elvis", tarnished the King's reputation. In another right-of-publicity case, EPE whupped the producers of "The Big El Show", a theatrical revue which not only featured an Elvis impersonator but used promotional slogans such as "A Tribute to Elvis Presley" and sold memorabilia based on the performance.
More recently, EPE threatened legal action against a rival Graceland-style development in Walls, Mississippi, just eight miles down the road from the EPE-owned mansion, for which preliminary planning permission was granted earlier this year. A Georgia-based development company wants to spend around $500m on the 157-acre ranch where Elvis honeymooned with Priscilla. Probable attractions include an "Elvis Dream House", a 1,000-seat convention centre, a massive memorial to the King in white marble and two golf courses.
Elvis famously sang that you could knock him down, step on his face, slander his name all over the place and do anything that you want to do as long as—uh, uh, honey—you laid off his blue suede shoes. Clearly that is not good enough for EPE. Step on its blue suede shoes and it will see you in court, honey. Uh, uh.
| | | |
| --- | --- | --- |
| | | --- |
Elvis and Israel
From the South Florida Sun-Sentinel:
Elvis in Jerusalem: Post-Zionism and the Americanization of Israel. Tom Segev. Metropolitan/Henry Holt, 165 pp.
Schmelvis: In Search of Elvis Presley's Jewish Roots. Jonathan Goldstein and Max Wallace. ECW Press. 199 pp.
On the front cover of one book, a camel kneels before a mural of Elvis Presley in various incarnations: blue-jeaned rocker, sequined white-jump-suited pop idol. On the back cover of the second book, a red-cloaked, sequined white-jump-suited Israeli Elvis impersonator sits astride another camel.
There the similarities end. The first book, by award-winning Israeli newspaper columnist Tom Segev, is a serious, provocative examination of the Zionist movement that led to the creation of Israel but whose contradictions continue to roil its people and -- the author says -- whose time might have passed. The second book is a spoofy account by two Canadians -- in the form of memos, e-mails, poems, answering-machine messages, script segments and newspaper articles -- making an irreverent documentary film they say proves "the King" had a Jewish great-great-grandma.
Segev, born in Jerusalem to refugees from Nazi Germany, has a weekly column in Ha'aretz, Israel's leading daily newspaper. He writes, often controversially, on the politics of culture and human-rights issues. He won the National Jewish Book Award for One Palestine, Complete: Jews and Arabs Under the Jewish Mandate, also chosen as one of 2000's New York Times' nine best books.
In this book, published first in Hebrew in Israel in 2001, Segev contemplates a puzzle: how to reconcile the needs of a state created as a haven for Jews with the demands of a democracy, where all citizens, Jewish or not, expect equal rights. He says that before the current, seemingly endless cycle of terrorist attacks and retaliation, Israel was changing, beneficially, from the original collective culture of Zionism to an American-influenced country that prized individual freedom and tolerance of diversity. (And one where the Elvis Presley Diner stands on the road from Neve Ilan to Jerusalem, signaling to Segev that Israelis have embraced the American way of life.)
He laments that Arab-Israeli violence is reversing this process, with potentially tragic results.
Segev takes readers through the complex history of Zionism, from its founding by Theodore Herzl through its cultural and political evolution in Israel. He defines the Zionist dream as "a normal existence for the Jewish people, living in an independent country in which a majority of the citizens are Jews."
But, Segev says, Zionism has never represented all of the divergent views of the Jewish people and "has always produced turbulent ideological, political and moral disagreements." He points out that the ultra-Orthodox have always opposed a Zionist secular state. Dissent came from the left as well -- the Hashomir Hatzair movement, a leftist Zionist group, was among those supporting the concept of a Jewish-Arab state.
Segev champions his country and its right to exist free from terror but also says Israelis must acknowledge some responsibility for the Palestinian refugee problem. "The re-establishment of the Jewish nation in its land was not only a transcendent historical justice," he writes, "it also prompted war, displacement, grief and misery."
He says the debate over this "double-edged reality` has led to the development of "post-Zionism," a term often used as a slur by right-wingers against the left. To Segev, the concept means Zionism has done the job it needed to do and that Israel must move on to a new ideology and a new way of existing in the world.
In the book's final chapter, Segev acknowledges that the intifada and the coming to power of Ariel Sharon for now has stopped this process. But, he insists, his country was on the way to recognizing, and might do so again, that "there is life after Zionism."
While Segev soberly examines perplexing and confounding questions about the nature and fate of Israeli society, Goldstein and Wallace are obsessed with a simpler, sillier question: Did Elvis Presley, who they dub "that most Christian icon of American pop culture," have a Jewish background?
Can it be that Bubba had a "bubbe?"
In their book, they reproduce a Wall Street Journal story of Aug. 17, 1998, that cites the book Elvis and Gladys by Elaine Dundy, which claims Elvis' maternal great-great-grandmother was Jewish -- which, according to Jewish law, means her direct descendants would be considered Jews. The article quotes Todd Morgan, a Graceland spokesman, who confirms that heritage and says Elvis was "aware of and certainly sensitive to" his background and familiar with Jewish customs.
The book points out that Elvis often wore a "chai" talisman -- the word means "life" in Hebrew -- while performing, and after his mother's death had a Jewish star incised on her footstone. It quotes a rabbi's wife and Presley family neighbor, who often had them as Sabbath dinner guests and says Elvis was a supporter of Jewish charities.
Go figure.
While making their film Schmelvis: Searching for the King's Jewish Roots, the authors visit Israel and become acquainted with an eccentric rabbi and Hasidic Elvis impersonator. They travel Highway 61 to Graceland in an RV dubbed the "Winnebagel."
The book is an amusing pastiche that pokes fun at filmmaking and leaves some conventional ideas about Elvis, ethnicity and pop culture all shook up.
Carole Goldberg writes for the Hartford Courant, a Tribune Co. newspaper.
May 25, 2002
100 reasons that Elvis will always be The King
(From the
Philadelphia Daily News
)
HERE ARE 100 reasons that Elvis is still King:
1. "Elvis Has Left the Building" turns up 823 hits on Google.com.
2. Sideburns.
3. Disney's new animated cartoon, "Lilo and Stitch," will feature five classic Elvis tunes and a new version of "Burning Love" by Wynonna.
4. Las Vegas.
5. El Vez, "the Latin Elvis," whose discography includes "Graciasland" and "Misery Tren."
6. The official Elvis Web site www.elvis.com carries a 24-hour "GracelandCam" with live shots of the mansion, as if the "The King" himself might walk outside any minute.
7. British TV chef Nigella Lawson featured Elvis's fried peanut butter and banana sandwiches on her program "Nigella Bites."
8. Just last month, a Florida company was granted rights by a division of Elvis Presley Enterprises in Memphis to use Elvis's image on its cellular phone face plates.
9. The list of countries that have issued an Elvis postage stamp now includes the Central African Republic, St. Vincent and the Malagasy Republic.
10. Japanese Prime Minister Junichiro Koizumi sang "I Can't Help Falling in Love With You" at a recent dinner in Australia and proclaimed it his favorite song.
11. More than 600,000 people go to Graceland every year, making it second only to the White House as a tourist draw. More than half of the visitors are under the age of 35.
12. Priscilla Presley, who remade herself into a successful actress and is said to be looking to produce a Broadway play.
13. A book called "The Inventory of the Estate of Elvis A. Presley" is currently in its second edition. Amazon.com has only three copies left; more are on the way.
14. Documentary film "Schmelvis: Searching for the King's Jewish Roots," will debut on the Bravo cable network June 18.
15. The number of officially registered Elvis impersonators in the United States is up to 35,000.
16. Ann-Margret.
17. The "Elvis Presley 6 Figure Series 1: Aloha from Hawaii," by X Toys.
18. Mike Powell, an Elvis impersonator from Texas, recent started a "support page" for Elvis impersonators on the Internet to "provide links to manufacturers of Elvis jumpsuits and accessories."
19. Gyrating hips.
20. A Virginia furniture manufacturer is releasing The Elvis Presley Collection that includes large "Love Me Tender" bed and the "Burning Love" heart-shaped mirror.
21. At the Graceland Wedding Chapel in Las Vegas, weddings cost $55 to $225, but having an Elvis impersonator officiate will cost $495.
22. A Texas A & M professor has written "The Tao of Elvis," described as "the first attempt to illustrate Elvis's Taoist nature and interpret his never-ending search for purpose and meaning."
23. Today marks the release of the CD "Karaoke: Songs Made Famous By Elvis Presley."
24. The book, "Are You Hungry Tonight?: Elvis' Favorite Recipes," features detailed instructions for recreating Elvis and Priscilla's wedding cake.
25. "Suspicious Minds," his last No. 1 single, and one of the best.
26. The sneer.
27. The pin oaks in front of Graceland are featured in the book, "America's Famous and Historic Trees."
28. Elvis' motorcycle collection is a major pilgrimage for members of the Hells Angels.
29. The National Archives has more than 9 million photographs. The one of President Richard Nixon shaking hands with Elvis in December 1970 is still by the far the most requested reprint.
30. Hate-rapper Eminem feels its necessary to lash out at Elvis fans on his new CD.
31. U2 - spiritual descendants.
32. Bill Clinton's Secret Service code name: Elvis. When he played the sax on "The Arsenio Hall Show," the song was "Heartbreak Hotel."
33. "Be Elvis! A Guide to Impersonating the King" by Rick Marino, Adam Woog - only two copies left on Amazon.com; more on the way.
34. Shoppers on AandE.com can buy a genuine piece of Elvis' hair that was clipped and saved by his barber, Fred Stoll, in 1970. The price: $695.
35. June Juanico, Elvis' girlfriend back in 1955, is still out there talking about it to anyone who will listen. She insists they never did "the wild thing."
36. Cybill Shepherd is still talking about her date with Elvis in Memphis back in 1972. She said: "He was gorgeous then, and I didn't look so bad either."
37. Lisa Marie Presley, who managed to put a new twist on her dad's rebelliousness and spirituality by marrying Michael Jackson, quite briefly, and joining the Church of Scientology.
38. More than 600 pages of Elvis' FBI file are on the Internet. Most of the papers concern extortion plots against "The King" and his bizarre contacts with Nixon and J. Edgar Hoover.
39. Among the 425 books about Elvis on Amazon are several cookbooks and "Christmas with Elvis."
40. The Flintstones in "Viva Rock Vegas."
41. VH1's "100 Greatest Rock & Roll Moments on TV" special lists Elvis's 1968 comeback special as No. 2. (The Beatles on "The Ed Sullivan Show" was No. 1.)
42. The cellblock performance clip from "Jailhouse Rock."
43. "Blue Hawaii" on late-night cable TV.
44. http://www.kki.pl/elvisal/ - "The Elvis from Poland" Web site.
45. In the current voting for the United Kingdom's favorite No. 1 song of all-time, "Jailhouse Rock" is No. 9.
46. The closing riff on 1972's "Burning Love" - "I said a hunka hunka burning love!"
47. Radio Two, the most popular radio station in Belgium, recently announced plans to play nothing but Elvis records for 24 hours on Aug. 15.
48. "Blue Christmas."
49. A new musical "jukebox" program for Palm handheld devices has just been released. Its name: "Elvis."
50. Emergency patients at Regional Medical Center in Memphis are sent to the Elvis Presley Memorial Trauma Center.
51. "Tervetuloa Suomen Elis-kerho" - The Official Elvis Presley Fan Club of Finland.
52, Also on the Web, "The First Church of Jesus Christ, Elvis."
53. The Elvis fan club of Ireland has raised more than $200,000 for various charities. Its other stated mission is "Keeping the name of 'Elvis Presley' in the public domain."
54. A lengthy article was recently posted on the Internet regarding this question: "Was Elvis Presley Welsh?"
55. "You ain't never caught a rabbit and you ain't no friend of mine."
56. After all these years, Elvis still holds the record for most chart singles, most Top 10 singles and most weeks at No. 1. Only the Beatles had more No. 1 hits.
57. Kurt Russell's movie debut, at age 10, was kicking Elvis in the shin in "It Happened at the World's Fair."
58. From a recent posting on the "Elvis Tales" Web site: "I am from Iran. I just want to take time to say that Elvis is a God in my country and one of the main reasons that I came to America."
59. The world "Elvis" is an anagram for "lives."
60. Even Ivy-League Princeton University has an Elvis Web site, called "Pelvis."
61. David Letterman did a Top 10 list of "Things Elvis Would Say if He Came Back Today." No. 10: "I've been dead for 20 years, and I still look better than Keith Richards."
62. The Flying Elvi, the 10-member skydiving team featured in "Honeymoon in Vegas," is still available for hire.
63. The B-sides.
64. Last month, the University of Arkansas Press released "All Shook Up: Collected Poems about Elvis" which included works by Joyce Carol Oates, Charles Bukowski, and others.
65. Bob Meyer is the founder of a group called Americans for Cloning Elvis. Thousands of people have signed his online petition.
66. Elvis Costello.
67. The opening chant of "Blue Suede Shoes."
68 Rhinestones.
69. The "Aloha from Hawaii" special on DVD.
70. "The Elvis Presley Scholarship Fund" at the University of Memphis.
71. Shooting out the TV set.
72. The "ugh!" between "I'm in love" and "I'm all shook up."
73. A new product line of "Elvis-style seasonings" includes Jailhouse Rock (BBQ), King Creole (Cajun) and the all-purpose "G.I. Blues."
74. The Sun Studios.
75. Libertyland, the Memphis amusement park that Elvis used to rent out late at night for his friends. You can still go on his favorite ride, the Zippin Pippin.
76. Bruce Springsteen jumping the fence at Graceland.
77. The Overton Park Shell in Memphis, where Elvis first performed.
78. The opening two notes of "Jailhouse Rock."
79. The talking part of "Are You Lonesome Tonight?"
80. The Grammy-winning gospel recordings.
81. The movie "2000 Miles from Graceland" - proof that Hollywood will green-light anything if it involves Elvis.
82. The Jordanaires.
83. "The Memphis Mafia," the role model for posses everywhere.
84. The Tennessee Karate Institute, where Elvis worked out, will be the site of a memorial tournament on Aug. 17.
85. "That's Alright Mama," his first 45, and possibly still the best.
86. "In the Ghetto" - Elvis' plea for racial understanding and harmony.
87. Col. Tom Parker, his manager. No fiction writer could invent a character like that.
88. The Loudermilk Boarding House in Cornelia, Ga., has more than 30,000 pieces of Elvis memorabilia. One of them is the "Maybe Elvis Toenail" that the owner picked up on a tour of Graceland.
89. "50,000,000 Elvis Fans Can't Be Wrong."
90. Erin Brockovich has a life-sized Elvis statue inside her front door.
91. Andy Warhol's paintings of Elvis.
92. The Pennsylvania Lottery's Elvis instant game.
93. Sotheby's is auctioning a jukebox given by RCA Records to Elvis containing 50 of his hit singles. It's expected to go for as much as $60,000.
94. "Elvis Day by Day," a book that faithfully reconstructs it all.
95. "American Trilogy" - now more than ever.
96. Krispy Kreme doughnuts lists Elvis as "a great fan."
97. Giving away Cadillacs to friends and strangers - how cool is that?
98. Rock 'n' roll - which, like Elvis, can never die.
99. 25 years after his death, he still sells copies of the Daily News.
100. "Thank you. Thank you very much."
| | | |
| --- | --- | --- |
| | | --- |
Elvis as Rocketman
(As seen on gmtPlus9.) "Elvis would've played a good astronaut. His character could be called Major Elvis. The movie could be based upon that song, Major Tom by David Bowie. Of course, Elvis would have to come back to earth...." Naoki Mitsuse... Major Elvis (1996, Acrylic on Canvas). From Elvis Paintings by Naoki Mitsuse.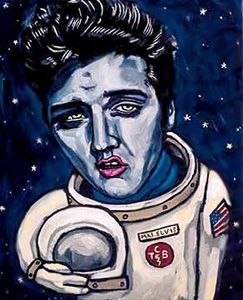 | | | |
| --- | --- | --- |
| | | --- |
Bush, the accidental tourist in Moscow, Berlin
MOSCOW (Reuters) - President Bush lived up to his reputation as a brisk sightseer Friday, cramming what had been scheduled as a half-hour tour of some of the Kremlin's most spectacular sites into seven minutes.
His whirlwind trip took him to the Kremlin's famous Cathedral Square, its three onion-domed churches, a bell tower and past a 500-year-old cannon -- all high spots of any tourist tour to Moscow that would normally take an hour or two.
"It's beautiful, some of the most beautiful buildings I've ever seen in my life here. Yes, it's so beautiful," Bush said as he strode past the 14th and 15th century Assumption, Archangel and Annunciation cathedrals with their distinct architecture and vast collection of Russian icons.
Thirty minutes had been set aside for Bush, his wife Laura and their hosts Russia's Vladimir Putin and his wife Lyudmila to stroll outside the Grand Kremlin Palace.
But the U.S. leader, who signed a pact Friday with Putin to slash their nuclear warheads, made short work of the tour, stopping briefly to chat with tourists and watch art students sketching the Kremlin's domes.
"Nice to meet everybody," he said, shaking hands and posing for pictures. "It sure is wonderful to be here with my friend."
Then it was off past the Bell Tower of Ivan the Great and the Tsar Cannon -- unique monuments of Russian 16th century foundry work -- and across the street for a quick unscheduled call at Putin's office.
Bush, who is on his first trip to Moscow, spent a similar scheduled length of time Friday at the Tomb of the Unknown Soldier at the foot of the Kremlin's red-brick perimeter wall.
The president laid a wreath as a 50-member marching band played the U.S. national anthem and then headed back to his motorcade and off to his appointment with Putin.
LIFE IN THE PRESIDENTIAL FISHBOWL
Bush, who prides himself on punctuality and being a fast runner, is something of an accidental tourist.
Lest the Russians be offended at the quick work he made of their sites, he has been equally speedy elsewhere.
Last summer in Italy, he gave the Roman Forum, one of the cradles of Western civilization, about 15 minutes. In Berlin this week, he took in the Brandenburg Gate that used to separate East from West from the window of his passing limousine.
Blaming the fishbowl that is the U.S. presidency, Bush told reporters that no matter where he was he didn't get to see much because of tight security.
"I live in a bubble," Bush said at a news conference with German Chancellor Gerhard Schroeder. "But that's life."
"I like to meet people. I saw one small glimpse of Berlin last night. It frustrates me not to be able to see more of this growing city. That's just life in the bubble."
Bush's sightseeing stamina will be tested at the weekend when he goes to Putin's hometown of St Petersburg, the old imperial capital renowned for its canals, elegant baroque buildings and one of the world's greatest art collections.
Saturday, his host has arranged for him to tour the Hermitage Museum's extensive collection of art in 30 minutes, attend the ballet and take a late-night boat trip down the Neva River to experience Russia's summer "White Nights."
Sunday, he visits Kazan Cathedral, the Grand Choral Synagogue and the Russian Museum before leaving for France.
| | | |
| --- | --- | --- |
| | | --- |
The Cartoon Corps of WWII
(From The Salt Lake Tribune) During World War II, the wonders of animation supplied the uplifting sight of "gremlins from the Kremlin" destroying a bomber flown by a cartoonish Nazi who looks a lot like Adolf Hitler.
Those images were joined by Bugs Bunny, Daffy Duck and Popeye on the front lines in the battle against the Axis powers. In special Memorial Day programming, the Cartoon Network examines their roles in "ToonHeads: The Wartime Cartoons," which airs Sunday at 10 p.m.
For example, the phrase "Was this trip necessary?" has little or no impact these days. In the early 1940s, though, the slogan buoyed the gasoline rationing campaign. And Theodore Geisel, later famous as Dr. Seuss, helped write a series of cartoons starring the bumbling Private Snafu.
During the war years, a typical moviegoer experience would include a short film, a news reel and a cartoon. Often, the cartoon characters were drafted into the war effort as a way to keep morale high by selling war bonds, aiding with conservation, rationing, scrap-metal drives and lampooning the enemy.
A number of these propaganda-style cartoons are racist, particularly in their depiction of the Japanese, justified at the time by the intense, take-no-prisoners style of fighting in the Pacific.
Along with clips from about 100 cartoons from World War II, four complete cartoons will be shown:
"Blitz Wolf" (1942, MGM), directed by Tex Avery, shows three little pigs facing a treaty-breaking wolf with a German accent.
"Scrap Happy Daffy" (1943, Looney Tunes), directed by Frank Tashlin, features the duck singing a song about recycling scrap metal, then tangling with a goat that resembles Adolf Hitler.
"Russian Rhapsody" (1944, Merrie Melodies), directed by Bob Clampett, shows a plane of Russian gremlins attacking a bomber piloted by Hitler.
And "Herr Meets Hare" (1945, Merrie Melodies), directed by Friz Freleng, features Bugs Bunny taking on Nazi Hermann Goering in the Black Forest.
May 24, 2002
Jesus of Siberia
(From The Guardian) Sergei Torop was a traffic cop in the small Russian town of Minusinsk until 1989, when he announced that he was the son of God. Now he commands a following of thousands and rules over a large swath of the Siberian mountains.
Four thousand feet up a mountain deep in the Siberian taiga, the middle-aged man appears in a velvet crimson robe, long brown hair framing a beatific smile. He sits down in a log cabin perched on the brow of the hill. It is a room with a stunning view. The snowy Sayan mountains sparkle in the distance. The silver and pink of the birch forests shimmer in the clear sunlight. Down to the right, the pure blue water of Lake Tiberkul mesmerises. Behind the cabin, for much further than the eye can see - a thousand kilometres - the Siberian wilderness stretches, bereft of human habitation.
"It's all very complicated," he starts quietly. "But to keep things simple, yes, I am Jesus Christ. That which was promised must come to pass. And it was promised in Israel 2,000 years ago that I would return, that I would come back to finish what was started. I am not God. And it is a mistake to see Jesus as God. But I am the living word of God the Father. Everything that God wants to say, he says through me."
Meet the Messiah of Siberia, Vissarion Christ - the Teacher, as he is known to his thousands of disciples, who are convinced that he is the reincarnation of Jesus of Nazareth, come back to earth to save the world.
"He radiates incredible love," sighs Hermann, 57, a Bavarian engineer who is now selling his home in Germany to join the self-proclaimed messiah of the taiga. "I met Vissarion last August. He told me we had to follow two laws. It was like an electric shock, like bells ringing."
To find Vissarion, you fly 3,700km east from Moscow to the southern Siberian town of Abakan, north of the Mongolian border, then drive for six hours along rutted roads through a string of villages. Where the road ends in a rollercoaster of craters, the bog begins, and you trudge knee-deep in mud and ice for three hours before the final ascent to the "saviour", a steep hour's climb up a mountain path.
To witness the lives of these New Age dropouts in the hamlets of Kuragino, Imisskoye, Petropavlovka and Cheremshanka is to get an inkling of how things must have been in 17th-century New England for the pilgrim fathers toiling away at their new Jerusalem.
"Life is so hard here," says Denis, a 21-year-old Russian emigre who arrived last week from Brisbane to see if Vissarion really was the answer to his questions. "No doubt about it, mate," he affirms. "Definitely the Son of God."
To his critics in the established churches who accuse him of brainwashing and embezzling his followers, Vissarion is a charlatan deluding the devotees of "a destructive, totalitarian sect". More prosaically, he is Sergei Torop, a 41-year-old former traffic cop and factory worker from Krasnodar in southern Russia, who moved to Siberia as a youth, experienced his awakening a decade ago, and now leads one of the biggest and most remote religious communes on the planet.
Combining new age eclecticism with medieval monasticism, the "Vissarionites", clustered in around 30 rural settlements in southern Siberia, now number around 4,000. They are unquestioningly dedicated to their guru. They utter his name in hushed tones. They decorate their homes, temples and workplaces with his image. They reverentially swap tales of the Teacher's every act or word. They pore over his four fat volumes of musings. His aphorisms are learned by rote and regurgitated daily.
Vissarion - like all the followers of his "Church of the Last Testament", he goes by his adopted first name only - is untroubled by this cult of personality and its sinister resonance in Russian history. "It depends how a person uses my image," he explains. "Man has to bow down to the Father. But it is a mystery and the image enables a person to connect with me. The image can help in that sense, strengthen his efforts."
Vissarion's commune is governed by arcane rituals, laws, symbols, prayers, hymns, and a new calendar. A strict code of conduct is enforced: no vices are permitted. Veganism is compulsory for all, though exceptions can be made for infants and lactating mothers, who are allowed sour milk products (if they can find them). There is no animal husbandry. Monetary exchange is banned within the commune, and only reluctantly allowed with the outside world.
"We're not allowed to smoke, or swear, or drink," laughs Larissa, a glowing 28-year-old mother of three who arrived here from Moscow with her mother as an 18-year-old. "Everything is banned here. We're not allowed to do anything except fall in love."
The devotees include Russian musicians, actresses, teachers, doctors, former Red Army colonels, an ex-deputy railways minister of Belarus, as well as a growing band of adherents from western Europe. They drink the sap of the birch trees that they fell for housing, tools and furniture. They live off berries, nuts and mushrooms gathered in the forest. They scratch potatoes, cabbage and Jerusalem artichokes from the unyielding soil. They barter handicrafts and vegetables for buckwheat and barley from nearby villages. "Man can live in any extreme conditions," Vissarion pronounces, a permanent Mona Lisa smile playing on his lips. "Of course it is hard, especially for intellectuals and those used to working in the towns. But it is important for people to see themselves and to see one another. That is easier when the toil is hard. There is salvation in hardship."
On an adjacent peak, a large bell has been mounted by the believers. It tolls across the valley three times a day. On hearing it, the faithful drop to their knees to pray. The bell weighs 270kg. The followers carried it on foot for 50km in torrential rain from the village where the metal was cast, and then hauled it up to the summit. Vissarion himself is spared much of the physical toil. While teams of young men dig irrigation trenches beside his chalet, he whiles away the long days on the mountaintop painting oil canvases.
At the age of 18 Sergei Torop enlisted, starting his compulsory two-year stint in the Red Army and finishing as a sergeant on construction sites in Mongolia before working for three years as a metal worker in a factory in the Siberian town of Minusinsk. From there, the self-proclaimed saviour embarked on a career as a traffic policeman, also in Minusinsk, winning nine commendations during five years' service. Job cuts in 1989 left him unemployed just as the Soviet Union was descending into chaos. Millions of Russians were bewildered and craving answers. The advent of the new era also coincided with Sergei's rebirth as Vissarion.
Thousands of people, the majority of them educated professionals from cities in European Russia, abandoned wives, husbands and children to flock to the Church of the Last Testament, replicating the flight of the schismatics to Siberia from European Russia 350 years ago to escape persecution by the Orthodox church. The schismatics' descendants now share some of the same villages with the Vissarionites, who have assimilated many elements of Orthodox ritual but whose belief system also embraces an eclectic, some say incoherent, mish-mash of Buddhist, Taoist and green values.
For centuries, the wide-open spaces of Siberia have drawn the sectarian, the wacky and the nonconformist. The post-Soviet decade has revived that tradition, bringing a boom in evangelism and new age cults. Of 140 religious organisations registered in the republic of Khakassia, says Nikolai Volkov, the chief local government official dealing with religious affairs, 28 are "new religious movements", as new age sects are dubbed.
For the Church of the Last Testament, it is now year 42 of the new era, which the believers date from Vissarion's birth in 1961. Christmas has been abolished and replaced by a feast day on January 14, the Teacher's birthday. The biggest holiday of the year falls on August 18, the anniversary of Vissarion's first sermon in 1991, when the "saviour" descends from the mountain on horseback to join thousands of revellers cavorting in the river running by the hamlet of Petropavlovka.
To the east lies Sun City. It is here, at the foot of the mountain where their saviour lives with his wife and six children (including a little girl adopted from a single mother in the commune), that the hardcore faithful, the most committed of the Vissarionites, congregate. On a patch of taiga peat bog that they have cleared of birch and cedar, 41 families live in timber cabins and felt yurts. The men sport ponytails and beards, the women long hair and long skirts. Most of them are in their mid-30s. The giggling of children is all around. There is a school and a kindergarten. The birth rate here is much higher than in the average Russian village.
The mood is cheerfully apocalyptic. "Have you not heard?" laughs Igor as he guides us through the swamp. "A comet is going to smash into the earth next year." With his beard, birch stick, tunic and pointy Uzbek felt hat, the 48-year-old recovered alcoholic from St Petersburg looks like he has walked off the set of Lord of the Rings.
If the looming comet imperils most of humanity, Sun City is Noah's Ark. Russia's mission, in the best Orthodox tradition of "Third Rome" messianism, is to redeem the rest of us. "This central part of Siberia is the part of the world that can survive best," explains Vissarion. "And this is a society that can endure big changes and be more receptive to a better understanding of the truth."
For now, though, the apocalypse can wait. There's work to do and word to spread. In recent years Vissarion has been to New York, to Germany, the Netherlands, France, and Italy seeking converts. For the first time he has just been "invited" to Britain, where he hopes to preach "soon".
Such international jetsetting feeds suspicions that he is living at their expense of his disciples. He insists that neither he nor his church has any "regular income", that his foreign travels are "sponsored" by his hosts. His chalet, powered by solar batteries and a small windmill, is modest, if more comfortable than the homes of his followers. It is also more remote, a steep hour's climb up a path from Sun City.
"I've been with him 10 years, I know him," says Vadim, a former drummer in a Russian rock band and Vissarion's right-hand man. "He's the only person I know who lives what he preaches. They say he's a liar and a cheat, taking the money. They're only describing the way they behave themselves."
At 7am, the menfolk and a few women emerge from their cabins to stream towards the "city" centre, marked by a mud circle ringed by stones, at the centre of which stands a carved wooden angel, wings outstretched, and capped by the Vissarionites' symbol - a cross inside a circle. This is a daily ritual. The faithful kneel on short wooden planks, murmur prayers and sing hymns, led by a man with a rich baritone. Then they join hands in a circle around the stones, raise their heads to the mountain, from where they believe Vissarion is watching, and sing paeans to "our tender father".
"Immortality is the unique quality of the human soul, but mankind has to learn how to achieve it, how to live eternally," Vissarion says quietly before shrouding his head in a white shawl and shuffling away.
"There's a place in the New Testament where Jesus says the time will come when I will no longer speak in parables. That time has come: the time for people to see the aim of life."
May 22, 2002
Putin shows Bush hometown of brilliance and madness
ST PETERSBURG, Russia, May 22 - It is 7:00 p.m. and Valery Gergiyev, mercurial maestro of Russia's Mariinsky theatre, is already due on stage to raise the baton for Shostakovich's sixth symphony, but has only just finished a gruelling rehearsal.
He bursts into his office, still in rehearsal clothes, unshaven, drenched in sweat and smelling like a bear, surrounded by functionaries trying to get his attention. A young press secretary pipes up that he agreed to meet a reporter an hour ago.
"Interview? What interview? On what topic? Who are you? When did you call? What am I supposed to be talking about?"
"Bush..." the reporter says.
"Bush? What Bush? Which Bush? Bush. This is two great men! This is a huge topic! You must be more specific! What do you want to know?"
St Petersburg, Russia's imperial capital and President Vladimir Putin's home town, is gearing up to welcome U.S. President George W. Bush with the mix of unmatched artistic brilliance and edge-of-the-abyss disorder that make the city a metaphor for Russia at its finest and most exasperating.
The summit headlines will be written in Moscow, when the two presidents sign a solemn nuclear arms reduction treaty. But the meeting's heart will come later, when they travel here on Saturday.
Amid streets mapped out 300 years ago by Tsar Peter the Great as his capital for a European empire, Putin will make the case that Russia deserves to be accepted as part of the West.
Petersburg residents say it is a job Putin was born to carry out. Provincial-born Boris Yeltsin, Mikhail Gorbachev and the Soviet Communist leaders that preceded them were never at ease here.
"Foreign dignitaries always came to the Hermitage. What is different now is that Putin shows them around himself," said Mikhail Piotrovsky, director of Russia's greatest museum.
Putin will lead Bush through the Hermitage on Saturday as he has done with Tony Blair, Jacques Chirac and Gerhard Schroeder.
"Putin is the first leader since the Tsars who can show off the museum himself. He has known it since his childhood. Just like he is the first leader who speaks foreign languages."
MAESTRO RHAPSODISES
Like other Petersburgers, maestro Gergiyev is quick to rhapsodise volubly about the city, even as the audience mills about the lobby upstairs waiting for the concert to start.
"Petersburg is the result of the idea Peter the Great had for a modern capital, including a capital of art, including bringing culture, bringing the world to this country," he tells the reporter in animated bass English.
"And then Petersburg gave back to the world. A lot of poets, a lot of painters, a lot of musicians, artists, composers, museums, and then a fantastic amount of architecture was created here, a fantastic amount of big literature was created here."
It has become commonplace to compare Putin to Peter, who dragged his country into modernity by imposing strong centralised government and adopting practices of the West.
But ask a Petersburg native why the city is important politically today, and you inevitably get a more philosophical answer.
Its geometrically planned streets and canals, its grand architecture built in straight lines and circles, make it the most deliberately intellectual of cities.
It is haunted by history, sheltering the ghosts of a 900-day Nazi siege during World War Two, when hundreds of thousands starved to death in its streets. Bush, said to be reading up on the brooding 19th century novels of Fyodor Dostoyevsky, will discover that Petersburg has a tendency toward madness.
Many of Russian literature's characters -- and several of its authors -- have been driven insane by Petersburg's ferment of ideas, its poisonous climate, its dark, wet winters and the month-long mass insomnia of summer's white nights.
"Those who aren't destroyed by it become stronger," said Vladimir Kotelnikov, deputy directory of the House of Pushkin, Russia's top centre for literary scholarship. "Call it a vaccine that gives immunity to Russia's innate disorder."
That has helped Putin resist the fate of other high-flying provincials who moved to Moscow and were ground down under the pressures of the capital, Kotelnikov said.
"Whatever you think of Putin, he has not changed. It is interesting, anthropologically. His gestures and mannerisms remain the same. Compare it with Yeltsin (from the Urals city of Yekaterinburg), who seemed to deteriorate before our eyes."
PETERSBURG VS MOSCOW
City authorities are trying to spruce up Petersburg ahead of the 300th anniversary next year. There is scaffolding all everywhere.
But to a visitor, the pace of reconstruction never quite seems to keep up with the corrosion brought on by the Baltic Sea air. Watching the city's elegant architecture slowly lose the battle with decay is the essence of Petersburg's charm.
Petersburg people have little time for brash, commercial Moscow. Moscow, they point out, produces pop stars who wear sequins and dyed fur. Petersburg's night clubs mint gravelly-voiced rockers whose songs carry inscrutable political messages.
But Moscow has boomed over the last decade -- its centre rebuilt with flashy casinos, shopping malls, parks and churches. Petersburg, like the rest of Russia, has mostly grown poorer.
While Moscow has begun to outgrow the gangland violence of the early 1990s, Petersburg has become Russia's contract-killer capital. The Interior Ministry said on Tuesday it was setting up a special organised crime unit for the city.
Still, Petersburg's slower pace of change has brought blessings. One is Gergiyev's Mariinsky, the opera and ballet theatre still known in the West by its Soviet-era name, the Kirov, where Bush will see Tchaikovsky's "Nutcracker" ballet.
Moscow's equivalent, the Bolshoi, has been wrecked by commercial disputes, lazy programming and management shake-ups, while the Mariinsky has kept top talent and staged bold premieres with New York's Metropolitan Opera and Milan's La Scala.
RAUCOUS BUT CHARMING
Russia is not yet the West. In February, Finnair complained that Mariinsky musicians had been in a drunken fistfight on a flight to New York, and another Petersburg orchestra was kicked off a flight to Los Angeles to spend a night sobering up.
But the Bushes should prepare to be thoroughly charmed by the 49-year-old Gergiyev, who ends his interview with an unprompted aria in praise of the American First Lady.
"We are quite impressed with Laura Bush because she obviously pays enormous attention to education, to what will happen to young people around the world," he announces. "Less violence and more enlightenment. This is what we all want, and this is what we believe Laura Bush is devoted to."
Seven minutes past seven. Interview over.
At barely twenty past he has changed into a black shirt and trousers, and emerges onto the stage to lead a programme of two Shostakovich symphonies and an hour of Russian opera.
The orchestra is technically superb and supple, ripping through Shostakovich's gleeful ninth -- written in the months after victory over the Nazis -- with palpable delight.
Nearly four hours later, a jubilant audience files out into the night. It is still light, but the city is lashed by freezing rain. It's enough to make you crazy.
By Peter Graff
| | | |
| --- | --- | --- |
| | | --- |
Russians spend at least $37 billion on bribes each year
MOSCOW. May 21 (Intrefax) - Russian citizens spend at least $37 billion on bribes to various officials each year. This follows from information issued by Georgy Satarov, president of the INDEM Center for Applied Political Studies, who spoke at a news conference at the Interfax central office in Moscow on Tuesday.
The level of corruption in Russia "has, at least, not been decreasing in Russia over the past ten years," Satarov said. Such a conclusion can be made based on the research conducted by the INDEM center over the past two years, he said.
The turnover of "non-business corruption" is estimated at $2.8 billion, Satarov said. "People spend the most money on admission to universities ($449 million), followed by bribes to traffic policemen ($368 million) and courts ($274 million). The total amount of bribes paid for various services relating to medical care reach some $600 million," Satarov said.
Commenting on corruption in business, Satarov said that the amount of bribes paid here annually reaches $33.5 billion, while Russian budget revenues in 2000 were $40 billion.
Satarov said that these calculations are based on "the minimal figures." "In reality, they could be three times as high," Satarov said.
May 21, 2002
eXtreme Elvis
If repeated exposure to the boxer short-clad antics of the Red Elvises has managed to convince you that the fellow on all those cheesy black velvet paintings once had sex appeal, do NOT go see Extreme Elvis. He sings, dances, strips, and... uhm, well, it gets worse from there.
Warning: it's the late-model bloated Elvis he's impersonating. I'm going to go take an aspirin and lie down.

May 20, 2002
Russian Souvenirs Ready for Summit
ST. PETERSBURG, Russia (AP) - President Bush may have a hard time selecting a souvenir when he visits Russia this week.
Along with the traditional nesting dolls depicting round-faced girls, souvenir stands here and in Moscow are hawking dolls depicting Bush, his predecessor Bill Clinton - and Osama bin Laden.
"Matryoshki" have long been a favorite souvenir for visitors to Russia. In the last years of the Soviet Union, souvenir hawkers began selling satirical versions featuring Communist Party leaders.
Today, a large matryoshka featuring President Vladimir Putin and his predecessors - from Boris Yeltsin down to Nicholas II, Russia's last czar - sells for $30. Putin's tie reads "KGB," in reference to the Soviet spy agency he worked for.
Next to the Putin figure stands a Bush doll - complete with cowboy hat.
"Putin matryoshki are the most popular ones," said Valentina, 31, who sells souvenirs in the shadow of the ornate Church on the Spilled Blood, one of the city's landmarks.
She said Putin dolls are most in demand among European tourists.
"Judging from these sales, one can draw the conclusion that Mr. Putin is rather welcome in Europe," said Valentina, who declined to give her last name.
The ones of Bush, containing other U.S. presidents in the inner layers, are less in demand.
"In part, this is due to the decrease in the flow of American tourists since Sept. 11," said a salesman who gave his name as Dmitry.
Bush also faces stiff competition in the matryoshka contest from Clinton, who remains a favorite topic for satire in Russia.
The Clinton doll opens to reveal Monica Lewinsky, followed by Paula Jones, who sued Clinton for sexual harassment. The fourth layer depicts Clinton's wife, Hillary Rodham Clinton, now a U.S. senator from New York.
"After Clinton left office we thought that there wouldn't be demand for this matryoshka and were about to take it away from the stalls. However, its intriguing plot continues to attract many tourists, particularly Americans," Valentina said.
Dolls portraying Osama bin Laden, the prime suspect in the Sept. 11 terror attacks on the United States, seem to be the least popular. Dmitry ordered one bin Laden matryoshka to test demand, but in the two weeks it has been on display, tourists have steered clear of it, he said. The matryoshka is inscribed with the caption "Wanted: Dead or Alive," and the inner dolls portray leaders accused of supporting terrorism, including Iraq's Saddam Hussein.
May 19, 2002
Now You Can Be a Rocketman Too!
(As seen on Slashdot.) It doesn't include the ride on the Soyuz or hotel accommodations aboard the International Space Station, but you can now bid on an "Orbital Pre-Qualification Program" on eBay, and get your name on the cosmonaut rolls. The package includes a full cosmonaut medical workup, a chartered zero gravity flight, MiG-25 and 29 supersonic flights, neutral buoyancy and Soyuz spacecraft training, centrifuge tests, executive suite accommodation at a five-star Moscow Hotel, VIP Processing, guides, staff support and interpreters, and more! Better hurry: bidding is already up to $160,400.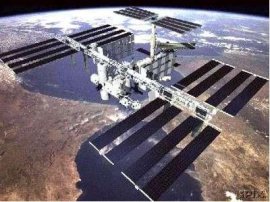 | | | |
| --- | --- | --- |
| | | --- |
NASA Rocketmen Play with Water Balloons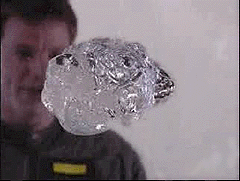 (Via boingboing.) Apparently rocketmen need "the ability to rapidly deploy large liquid drops by rupturing an enclosing membrane", so NASA is playing with water balloons aboard the Lewis DC-9 aircraft (a.k.a. The Vomit Comet). Cool videos of the experiments!
May 18, 2002
Don't ask for Elvis in a Pyongyang bar
From CNN: PYONGYANG, North Korea (Reuters) --"Sorry, no American songs," a hostess at a karaoke bar in the North Korean capital tells her foreign customers unapologetically.
Ever since President Bush's "axis of evil" remark in January that lumped the reclusive communist state with America's well-known enemies Iraq and Iran, karaoke bars in Pyongyang have protested by removing American songs from their menus.
The rekindled hatred of the United States is pervasive, shared by people from army officers to shopkeepers, businessmen to schoolchildren and even Buddhist monks.
"It's not a government ban, but the United States is our foremost enemy," said So Pyong-gi, a senior official of North Korea's National Tourism Administration, explaining what is portrayed as a popular decision to rid karaoke of American influence.
"The bars don't let you sing American songs because of their ill feelings towards the United States," he explained.
It's not just the bars.
At the truce village of Panmunjom, the only point of contact along the tense North-South border, anti-U.S. slogans dot the hills on the communist side.
Much of North Korea's bitter propaganda had been directed until recently towards South Korea. But that changed as relations somewhat warmed under South Korean President Kim Dae-jung's "Sunshine Policy" of seeking rapprochement, while ties with the United States deteriorated further, faster after Bush's "axis of evil" remark.
"It is the United States that divided the Korean peninsula into two, and it is the United States that is hampering our efforts towards unification," said North Korean army Maj. Kim Kwang-il as he showed reporters around Panmunjom.
"President Bush profaned the honor of the Korean people. We will never forgive the U.S. imperialists whom we will regard as our enemy for 100 years.
"The U.S. military should pick up their weapons and go back home," he said.
Revival of bitter memories
The United States, which backed the capitalist South against the Soviet-backed North in the 1950-1953 Korean War, maintains 37,000 troops in South Korea to augment Seoul's 600,000-strong military. The two Koreas are still technically at war, since the conflict ended in an armed truce.
"We regard Bush's rhetoric as a declaration of war. The United States wants to swallow and terminate our country," said Cha Myong-guk, vice director of North Korea's National Tourism Administration.
"Only the Korean People's Army can defeat the U.S. forces."
That rhetoric comes as little surprise in a land where opinions rarely diverge from those of Kim Jong-il, the all-powerful leader and scion of the communist world's first dynasty. He took power on the death of his father, state founder Kim Il-sung, in 1994.
Kim Song-jun, a manager at a North Korean travel agency, knows his history -- as taught by the North Korean government -- well when it comes to the U.S. role in the 1950s conflict.
"During the Korean War, the United States carried out some 1,400 indiscriminate bombing raids and dropped more than 428,000 bombs in Pyongyang," he said. "That's more than one bomb per Pyongyang citizen."
North Korea's rhetoric may change soon, however, since the government this week agreed to resume talks with the United States and its key allies, South Korea and Japan, most likely in the hope of securing much-needed financial aid.
Some North Koreans seem ready to embrace a change in attitude, or at least hope for peaceful solutions.
"The United States threatens to wage a war against us," said Paek Un, a 68-year-old monk at Pohyon Temple at the foot of Mount Myohyang, 95 miles north of Pyongyang. "But I hope we will not have another war."
At another karaoke bar for foreigners in Pyongyang, a hostess clad in a white traditional Korean dress secretly deviated from the norm to sing Elvis Presley's hit number "Love Me Tender" to please her customers.
Three other hostesses sat listening at a nearby table, sipping Coca-Colas.
May 16, 2002
September 11 attacks inspire 'world's largest shoes'
A shoemaker in India is bidding for a place in the record books with what he claims are the world's largest pair of shoes.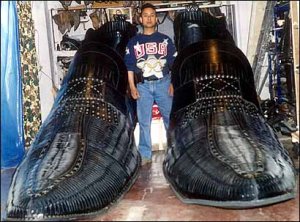 James Syiemiong has crafted a pair of leather shoes measuring 3.71 metres long and 1.13 metres wide.
He says he was inspired to make the shoes, with the help of five colleagues, after seeing the World Trade Centre collapse on television.
He says he did it to put a smile on people's faces, and hopes they will remind the world of the big steps required to root out evil.
The told the Jagriti newspaper: "It's easy to ignore what's happening around you when your mind is set on making money.
"The New York tragedy changed my approach towards life. I thought I could do something as a professional that could convey my grief and sense of anger at the mindless violence."
His shoes, which weigh about 100 kilograms (220 pounds) are on display at his factory at Qualapatty in Shillong.
The current record for the world's biggest shoes belongs to a pair 3.12 metres long cobbled by Zahit Okurla of Turkmenistan.
Hungarian Jozsef Kovacs has also made a shoe which weighs 65 kilograms (143 pounds) and has an inside measurement of 145 centimetres - 15 centimetres longer than the current record holder.
Mr Syiemiong hopes his shoes will earn him a place in the Guinness Book of Records. Local government officials have verified the measurements, which he posted to Guinness headquarters in London last week.
May 15, 2002
Can You Fix Another Drink or Ten?
(From Ananova) Members of a Russian orchestra were ordered off a US plane after complaints they were drunk and disorderly.
About 100 members of the St Petersburg Philharmonic were taken off the United Airlines flight at Washington's Dulles airport.
They were on the first leg of a journey from Amsterdam to LA.
United Airlines flight 947 sat at its gate at Dulles for about 90 minutes after it was scheduled to take off for the second journey's leg while airline staff tried to make the musicians behave, the Washington Post reports.
An airline spokeswoman said: "The group was misbehaving, inebriated, opening their own bottles of alcohol, rowdy and non-responsive to the crew."
The orchestra was traveling to a performance at the Dorothy Chandler Pavilion, home of the Los Angeles Philharmonic.
The group had to find accommodation in Washington DC and United officials agreed to book the group on flights leaving for Los Angeles on Tuesday.
An orchestra spokesman couldn't be reached for comment.
| | | |
| --- | --- | --- |
| | | --- |
Siberia, Land of... Forest Fires
From Ananova: Nearly 20,000 acres of Siberian taiga are on fire as a result of picnickers' carelessness and warm, dry weather.
Vitaly Tropynin, of the Siberian regional emergencies department, said more than 80% of the fires were caused by the negligence of daytrippers.
A total of 141 fires have enveloped 19,377 acres of forest in Siberia and the Russian Far East.
The fires are mostly concentrated in the Irkutsk region, Chita, the Krasnoyarsk region and Buryatia, the ITAR-Tass news agency said.
Firefighters have brought the situation under control. The blazes have spread rapidly because of warm, dry weather, Mr Tropynin said.
Much of Siberia has seen unusually warm temperatures of about 68 degrees Fahrenheit in recent weeks.
| | | |
| --- | --- | --- |
| | | --- |
Russians Drank 45 Liters of Beer on Average Last Year
Journalists learnt at a Moscow press-conference today that Russians on average consumed 45 litres of beer in 2001. The press-conference organisers, who were presenting the statistical results of their research into the state of the Russian beer sector, said that in spite of the growth in beer consumption, indices showed that the country was still one of the least beer-loving nations in the world. For the sake of comparison: in the Czech Republic, which by rights can be called the "beer country", the average citizen drank 161.8 litres of the amber nectar.
Experts present at the press-conference pointed out that beer drinking had cut the fatality rates among Russians consuming poor quality alcoholic drinks. According to the specialists, Russia, which has one of the highest rates of hard liquor consumption per person, also has the highest deathrate from alcohol abuse in Europe.
| | | |
| --- | --- | --- |
| | | --- |
Toasters in Dorset village start speaking Russian
(Link via New World Disorder.) Toasters in a Dorset village have started speaking Russian because of interference from the BBC World Service.
Residents in Hooke say heavy Russian accents are also coming out of their telephones and electric organs.
A nearby transmission station which sends BBC radio signals all over the world is to blame.
The private Rampisham transmission station is around a mile from the village.
Chairman of Hooke Parish Council John Dalton said: "It's unnerving. Normally it just makes toast."
He told the Daily Express: "There have even been stories of windscreen wipers starting up by themselves when they go past the Rampisham aerials on the main road."
Kevin Cawood, spokesman for the site's owners Merlin Communications, said: "Any appliances with two different types of metal next to each other can pick up a radio signal. The two bits of metal act as a very basic diode and turn the signal into sound."
He advises people who are having problems to get in touch with the company. "We will see if we can fix it," he said. "Personally, I'd love to hear the toaster."
http://www.ananova.com/news/story/sm_584831.html
| | | |
| --- | --- | --- |
| | | --- |
Russian, U.S. Relations on a Roll
REYKJAVIK, Iceland (AP) - A year ago, U.S.-Russian relations were in the doldrums. To the extent that there were contacts, they were dominated by Russian opposition to American missile defense plans.
Now Russia's relations with the United States and the West in general are on a roll, with an agreement on a new NATO-Russian partnership Tuesday coming in the aftermath of a Moscow-Washington agreement Monday to cut strategic nuclear arsenals sharply over the next decade.
To top it off, Russia joined a U.N. Security Council consensus Tuesday to support a U.S.-proposed plan to tighten up on military-related exports to Iraq and ease civilian exports. Initially, Moscow was in strong opposition.
"A strong basis for a new partnership is being forged," Secretary of State Colin Powell said Tuesday night, with Russian Foreign Minister Igor Ivanov at his side.
Powell and Ivanov have no trouble getting along these days. Powell greeted Ivanov with a hug as the Russian envoy showed up for NATO's spring meeting Tuesday in chilly, windblown Reykjavik.
State Department officials said they caught Powell and Ivanov winking at one another at a recent meeting.
"The Cold War is finished. Done. Kaput," British Foreign Secretary Jack Straw said, reflecting the exuberance of many NATO colleagues as Russia was granted what amounts to partial membership in the 19-member alliance.
"The world has changed out of all recognition," NATO Secretary General Lord Robertson said.
Over the past year Russia has moved in a number of ways closer not only to the United States but to Western security institutions as well.
It has:
Softened its once-unyielding opposition to the unilateral U.S. decision to withdraw from the U.S.-Soviet Anti-Ballistic Missile treaty. Last July, Russia threatened to retaliate by installing multiple warheads on new intercontinental ballistic missiles. It didn't. Agreed to shut down an intelligence-gathering complex in Cuba that had been a mainstay of Soviet and later Russian spy activity for more than 35 years.
Helped protect Western economies by resisting demands of the Organization of the Petroleum Exporting Countries to significantly cut oil exports. It did agree to first-quarter cuts that essentially paralleled a normal seasonal reduction, but how long it will keep those cuts in place is open to question. Russia is not an OPEC member.
Became a partner of the United States in the war on terrorism.
Acquiesced in NATO's proposed new eastward expansion and in growing U.S. military ties with former Soviet republics in Central Asia and the Caucasus. These countries were once considered to be in Moscow's sphere of influence.
Just why President Vladimir Putin decided to turn the relationship around has not been explained fully. "It is hard to imagine a leader less impulsive and prone to epiphanies than Vladimir Putin," wrote Leon Aron, of the American Enterprise Institute. He said Putin is a man averse to "abrupt twists and turns."
The most troublesome remaining issue for Washington and Moscow is the legacy of nuclear and other militarily useful materials amassed mostly by Soviet leaders during the post-World War II era.
The Bush administration says some of this material has filtered to Iran.
According to Powell, the Russians have been asking the United States for more facts about such transfers.
"We think we've given them the facts," Powell said. "We'll do as much as we can to make the case that anything which supports Iran's efforts to develop weapons of mass destruction is troublesome for us, and it is something we'll have to continue to discuss with the Russians at every level."
It will be on the agenda next week when Presidents Bush and Putin meet in Moscow. But that disagreement won't stop them from signing a slew of agreements, perhaps including one on the establishment of a new strategic relationship.
May 15, 2002
By GEORGE GEDDA
| | | |
| --- | --- | --- |
| | | --- |
Gulorformed
Cute little story centered around an alien named Zeerok!
Zeerok stepped out of the lander onto the barren red soil and drove the flag into the ground.
May 14, 2002
Joey's Got a Squeezebox
(Also from boingboing.) Joey got pulled over by La Migra at the Toronto airport on his way to the O'Reilly Emerging Technology Conference. He's a Filipino, had a one-way, cash-bought ticket (it's a long story), and he was, of course, carrying an accordion. The Customs and Immigration guys demanded that he play the squeeze-box. In a moment of great and wondrous clarity, Joey chose his tune:
The Star-Spangled Banner.
They let him into the country.
| | | |
| --- | --- | --- |
| | | --- |
Flashback to the Bad Old Days


(Link via boingboing.) Images of Cold War-era nuclear tests are free for downloading on the Internet, courtesy of the Nevada Department of Energy. And though it's of admittedly questionable taste, you can even order 8x10 photographs of your favorite mushroom clouds. The thumbnail to the right is of the XX-10 Priscilla, a 37 kiloton balloon shot fired June 24, 1957 at the Nevada Test Site.
May 12, 2002
Conspiracy Theories
From the Memphis Flyer:
Does a rash of mysterious deaths around the world lead to Memphis?
It sounds like a mystery for Mulder and Scully. A string of scientists working on similar projects all over the world are found dead. A mysterious Russian with ties to biological warfare tells tales of threats that boggle the mind. A Tennessee driver-testing center employee is burned to death after being implicated in a license-selling scandal. And the United States government pushes states to adopt a doomsday law that dramatically reduces civil rights.
Chock-full of conspiracy theories and a surprising amount of verifiable data, it's a story that's got Web sites and talk-radio callers churning with speculations. And the theories stem from events right here in Memphis.
Formula For Death
Late on November 16, 2001, Dr. Don C. Wiley, a prominent Harvard-based microbiologist, went missing in Memphis. After attending a banquet for St. Jude Children's Research Hospital at The Peabody hotel, Wiley -- one of the world's top biochemists and rumored to be headed toward a Nobel Prize -- disappeared without a trace. Four hours after he left the Peabody, Wiley's rented white Mitsubishi Galant was found abandoned with a full tank of gas and the keys in the ignition, pointed west on the Hernando DeSoto bridge into Arkansas.
A month later his body was found snagged on a tree 320 miles downstream in a sidewater of the Mississippi River near Vidalia, Louisiana. Bloated from the water and rendered unrecognizable by exposure to the elements, Wiley's body was nonetheless easy to identify because his wallet and identification were still in his pants pocket.
Across the Atlantic in a rural village near Wiltshire, England, a seemingly unrelated death occurred a week after Wiley's disappearance. Vladimir Pasechnik died of a stroke on November 23rd in the yard behind his house. Pasechnik, a Russian who defected to England in 1989, was once in charge of the Institute of Ultra Pure Biochemical Preparations, first in St. Petersburg and later in Leningrad. Pasechnik and his comrades developed and perfected potential biological weapons such as anthrax, Ebola, Marburg virus (similar to Ebola), plague, Q fever, and smallpox, eventually creating strains of these viruses stronger than any scientists had ever imagined possible.
On December 10, 2001, back in the United States, Dr. Robert M. Schwartz was found stabbed to death in his rural Loudoun County, Virginia, home. Authorities speculated at the time that Schwartz might have interrupted a burglary in process. However, investigators found no signs of forced entry and nothing seemed to be missing from the home. Schwartz, who lived alone, was a founding member of the Virginia Biotechnology Association and executive director of research and development at Virginia's Center for Innovative Technology. He was extremely well respected in the field of biophysics and considered something of an expert on DNA sequencing.
Two days later and a few hundred miles south, Dr. Benito Que was found comatose on a Miami street near the University of Miami Medical School laboratory where he worked. Que died of injuries Miami police initially suspected were the result of a mugging. Later Que's death was determined to be "natural"-- the result of a heart attack. Que was a cell biologist involved in research on infectious diseases and worked in the hematology department of the medical school.
On December 14th, two days after Que's death, Dr. Set Van Nguyen was found dead in Geelong, Australia. Nguyen had worked as a scientist in the Commonwealth Scientific and Industrial Research Organization's animal-diseases facility for 15 years. Earlier last year two scientists at that facility were written up in the esteemed science journal Nature for their work in genetic manipulation and DNA sequencing. Specifically, the two had created a virulent form of mousepox.
"Australian scientists, Dr. Ron Jackson and Dr. Ian Ramshaw, accidentally created an astonishingly virulent strain of mousepox, a cousin of smallpox, among laboratory mice. They realised that if similar genetic manipulation was carried out on smallpox, an unstoppable killer could be unleashed" read the Nature article on the scientists.
According to the Victoria police department, Nguyen died after entering a refrigerated storage facility. "He did not know the room was full of deadly gas which had leaked from a liquid nitrogen cooling system. Unable to breathe, Mr. Nguyen collapsed and died" reads the official report.
Then, in January 2002, Ivan Glebov and Alexi Brushlinski -- both members of the Russian Academy of Science -- were killed. The Russian daily newspaper Pravda reported that Glebov died as the result of a bandit attack and simply says that Brushlinski was killed in Moscow.
On February 9th, Pravda reported the death of Victor Korshunov, head of the microbiology sub-faculty of the Russian State Medical University. Korshunov died of massive head trauma. His body was found February 8th at the entrance of his Moscow house.
Less than a week later, on February 12th, the body of Ian Langford, a senior fellow at the University of East Anglia's Center for Social and Economic Research, was found in his blood-spattered and ransacked Norwich, England, home. The Times of London reported the following day that police and emergency technicians discovered Langford naked from the waist down and partly wedged under a chair. Coroners were unable to determine the exact cause of Langford's death. Langford was described by The Times as being one of Europe's leading experts on the links between human health and environmental risk.
In less than four months, then, nine of the world's top microbiologists were dead. All had been doing research that had connections with the creation and prevention of biological warfare. But there is more to the story.
On October 4, 2001, a Siberian Airlines flight from Tel Aviv, Israel, to Novosibirsk, Siberia, was shot down over the Black Sea by an "errant" Ukrainian surface-to-air missile, killing everyone on board. The highly publicized crash rattled the 9/11-shaken nerves of people everywhere, but, according to conspiracy theorists, none were rattled more than the Israeli science community. Many in Israel believe the flight carried four or five microbiologists headed to work in one of the 50-plus scientific laboratories in Novosibirsk.
Just before the Black Sea crash, Israeli journalists were claiming that two Israeli microbiologists had been murdered by terrorists. After the crash, these same journalists claimed that Avishai Berkman, Amiramp Eldor, and Yaacov Matzner -- flight manifests confirm they were on the plane -- were top microbiologists in Israel. These journalists say that the men were the head of hematology at a major hospital, the director of Tel Aviv's public-health department, and the director of the Hebrew University's school of medicine, respectively. However, the names and the titles don't match.
Then on November 24, 2001, a Swissair flight from Berlin to Zurich crashed during its landing approach. Twenty-four of the 33 people on board were killed, including the head of the hematology department at Israel's Ichilov Hospital and directors of the Tel Aviv public-health department and the Hebrew University school of medicine.
Meanwhile, back in Memphis, on February 10th the burned-beyond-recognition corpse of Katherine Smith, a driver-testing center employee, was found in her car on U.S. 72 near Fayette County. Smith was scheduled to testify before a federal magistrate the following day against five Middle Eastern men who allegedly paid her $1,000 each for fraudulently issued Tennessee driver's licenses.
What does it all mean? Is it a worldwide conspiracy? It sounds like a plotline from The X-Files, but these are the facts, and they've got conspiracy theorists all over the globe buzzing.
Terror Talk
"As a talk-radio host you get these conspiracy types all the time. I like to say to them, 'Sir, you are being misled,'" says Lowell Ponte, host of radio's The Lowell Ponte Show (www.talkamerica.com/lowell/) and a frequent contributor to FrontPage Magazine (www.frontpagemag.com), a news site edited by controversial writer David Horowitz.
But when he heard about the dead scientists and the driver's-license scheme, Ponte says he realized that maybe the conspiracy theorists were onto something this time. So he read up on the issues and penned a column titled "Terror in Tennessee: The Middle East echoes in America's Heartland." In the column, Ponte discusses the mysterious deaths of Wiley and Smith and speculates on the possible links to global terrorism. Ponte ends the column by writing, "Reasonable people would say that any prudent look at such fatal coincidences should lead us to support President George W. Bush's life-and-death, open-and-clandestine war against terrorism. Those with a more 'liberal' imagination prefer to believe that Denial really is just a river flowing past Memphis, Tennessee."
Ponte told the Flyer that he wrote that column after reading about the Katherine Smith case in several national newspapers and reading about the dead microbiologists on some Web sites devoted to traditional news and some devoted to conspiracy theories.
"When you have two people -- both of whom are involved in activities that are significant to terrorists -- who die in the same community during a short period of time, you have to at least entertain the idea that the [events] are related," said Ponte.
London-based author Ian Gurney also became interested in the scientists' deaths while doing research for his next book. The book is about biological warfare and is tentatively titled The Spawn of the Devil.
"I was doing research for my book and it seemed like every week I would receive a news alert about another microbiologist dying," Gurney told the Flyer. "The story was all over the place but no one had really connected the deaths yet."
So Gurney began researching the various deaths himself and saw a common theme -- all were working on projects related to biological warfare. Considering the post-9/11 climate worldwide, he thought these links were more than just coincidental.
"I don't believe that much in coincidence," said Gurney. "Most people in America, like most people in my country, tend to only scan the news for about 30 minutes. That's all we can take before we have to go make a cup of tea. We don't usually get into the stories behind the stories. The news doesn't usually get in depth."
Gurney took it upon himself to visit the Web sites of major newspapers all over the world. Reading articles and obituaries, he pieced together a web of deaths -- some natural, some violent -- that he believes are related to current advancements in biological weapons. Gurney began publishing articles on the connections on his Web site (www.caspro.com), and his stories were soon picked up or modified by other sites like FrontPage Magazine and the conspiracy-theory-heavy site Rense.com (www.rense.com) run by talk-radio host Jeff Rense.
"The news doesn't really go in depth," said Gurney. "The majority of people in your country and in mine are being treated like mushrooms. We're being kept in the dark and having bullshit heaped over us. If there is a conspiracy and we don't pay attention to the signs, they're going to get away with it."
Dr. Death
Conspiracy theory or not, there is an unmistakable and frightening connection between one of the dead scientists and a man referred to by London newspaper News of the World as "The Third Horseman of the Apocalypse."
Vladimir Pasechnik, the Soviet scientist who died in England last fall, and Dr. Ken Alibek, the scientist formerly known as Kanatjan Alibekov, worked together at Biopreparat -- the Soviet germ-warfare laboratory. Alibekov defected to the United States in 1992, changed his name, and made the talk-show circuit. After September 11th, many Americans saw Alibek sharing his views on cable and network news. His life begun anew, Alibek now spends his days in a tiny office at George Mason University, near Washington, D.C., trying to undo the horrors he spent the first part of his scientific career creating.
In the 1970s and 1980s, Pasechnik and Alibekov were the top two scientists at Biopreparat, but they were hardly the only scientists there. According to U.S. Senator Sam Nunn, at its height Biopreparat employed as many as 70,000 scientists and technicians -- many of whom worked solely on creating biological weapons of mass destruction.
"Through our program, we stockpiled hundreds of tons of anthrax, plague, and smallpox for our use against the West," Alibek told News of the World in October. "What went on in our labs was one of the most closely guarded secrets of the Cold War."
But when the Soviet Union collapsed, funding for Biopreparat disappeared with it, and the previously employed scientists began selling their services to the highest bidders. According to Alibek: "Many went to Europe and Asia or have simply dropped out of sight. I've heard that several went to Iraq and North Korea."
Of Pasechnik, Alibek says this: "He was behind some of our best work, devising a machine that turns viruses into a fine powder. It had been a huge breakthrough because it complemented another project, using cruise missiles to fly low over enemy territory, spraying out clouds of disease."
Originally trained as a doctor, Alibek says he is holding himself accountable to the Hippocratic oath he ignored for so long. In July 2001, well before the September attacks, Alibek told New Scientist magazine that he was devoting his time to enhancing "innate immunity" in the respiratory tract.
"Our objective is to develop an inhaler containing micro-encapsulated cytokines to prevent degradation and toxicity. The inhaler could be used to treat people before a biological weapons attack and after they are exposed," Alibek told New Scientist.
In a Frontline interview that aired October 13, 1998, on PBS, Alibek said that scientists at Biopreparat had specifically selected smallpox as a biological weapon because it was highly contagious and because it was a "dead" virus -- meaning in the future most people would not be vaccinated against it. When asked if the Russians would have vaccinated their citizens against smallpox before unleashing it, Alibek was grim.
"In my opinion," he told Frontline, "nobody cared what would happen to the Russians because this weapon would be used just in case of a total war."
Dark Winter
That's just what U.S. government officials feared early last summer when representatives from several major departments met to stage a mini-war. Alibek was not the only person in the United States to realize that we need to develop a defense against biological weapons and these officials wanted a test to see if the U.S. could withstand a major biological attack.
They called their fake war "Dark Winter." In the exercise, smallpox is discovered in Oklahoma and Georgia. State governments had to try and consolidate efforts with the federal government to ensure that the disease was not spread. The participants hoped to determine how each department would respond in a crisis situation. The results were grim.
"We, all in the room, were humbled by what we did not know and could not do and were convinced of the urgent need to better prepare our nation against this gruesome threat," Margaret Hamburg, M.D., said in her July 23, 2001, testimony before the House Committee on Government Reform, following the Dark Winter exercise.
Hamburg participated in the exercise as the secretary of health and human services. Many Americans may be familiar with her name because, like Alibek, she appeared on many cable and network news shows following the September 11th and anthrax attacks last fall. Hamburg had previously been the New York City health commissioner when the World Trade Center was bombed in 1993 and also was an assistant secretary in the federal department of health and human services.
Hamburg also told the committee, "People should not be exchanging business cards on the first day of a crisis."
Frank Keating, the current governor of Oklahoma, played himself in the exercise. Keating was also governor of Oklahoma in April 1995 when the Alfred P. Murrah Federal Building was bombed. Emergency response groups now look to Oklahoma's response as the model of governmental efficiency during a crisis situation.
In his testimony before the House committee, Keating placed particular emphasis on the need to be open with the public and media and encouraged the committee to "resist the urge to federalize everything."
Likewise, Senator Sam Nunn, who played the role of U.S. president, realized that both the nation as a whole and the individual states were ill-prepared to cope with biological warfare.
"In the evolution of warfare," said Nunn, "arrows were countered with shields; swords with armor; guns with tanks; and now biological weapons must be countered with medicines, vaccines, and surveillance systems."
All of the participants testified that the U.S. would have a long way to go before it would be ready to handle a biological attack. They all also testified that several legal hurdles currently stand in the way of officials, hurdles they believe need to be removed in advance.
Legislative Action
After the results of Dark Winter, and particularly after the September 11th attacks, federal policymakers decided that it was time to overcome these legal hurdles. A panel composed of law professors from Georgetown University and medical professors from Johns Hopkins University worked together to create a law to address the problems. After only 18 days of discussion, the Model Emergency Health Powers Act (MEHPA) was finished.
The act has since been introduced in every state legislature, where "Model" is replaced with the state's name. In Tennessee, TEHPA (House Bill 2271/Senate Bill 2392) is currently being reviewed in committee.
However, nationwide left- and right-wingers alike are sounding off on MEHPA-based laws in Web chat rooms and bulletin boards. At issue are the vast and truly frightening powers the laws bestow upon state governors and their appointees.
Under MEHPA, and Tennessee's TEHPA, a governor or his appointee, after declaring a "public health emergency," has the power to take a number of actions. In the event of such an emergency, MEHPA allows each state to transform into something that would shock even George Orwell. The Model Emergency Health Powers Act allows officials to require an individual to be vaccinated. Anyone who refuses vaccination could be charged with a felony and forcibly quarantined. Likewise, it allows officials to require individuals to receive specific medical treatment or also be charged with a felony and quarantined. The state would also be allowed to seize any property, including real estate, deemed necessary to handle the emergency, and the property could be destroyed or retained without any compensation for the owner.
During a "public health emergency," officials would be able to draft a person or business into state service and to impose rationing, price controls, quotas, and transportation controls. Any preexisting law thought to interfere with handling the emergency would be suspended. State governments would also be able to control the availability and distribution of medicines and vaccines and would be permitted to collect specimens from and perform tests on living persons.
Regardless of whether or not a connection exists between the dead microbiologists, between Don Wiley's and Katherine Smith's deaths, or between the events of September 11th and the anthrax attacks, the federal and state governments seem now at least to be aware of the threat of biological attack. What remains to be seen is how Americans will respond. And the links -- real or imagined -- between the rash of mysterious deaths? That's a mystery even Mulder and Scully couldn't solve.
By Rebekah Gleaves
| | | |
| --- | --- | --- |
| | | --- |
American Culture Goes Global, or Does It?
By Richard Pells
Since September 11, newspaper and magazine columnists and television pundits have told us that it is not only the economic power of the United States or the Bush administration's "unilateralist" foreign policy that breeds global anti-Americanism. Dislike for the United States stems also, they say, from its "cultural imperialism." We have been hearing a good deal about how American mass culture inspires resentment and sometimes violent reactions, not just in the Middle East but all over the world.
Yet the discomfort with American cultural dominance is not new. In 1901, the British writer William Stead published a book called, ominously, The Americanization of the World. The title captured a set of apprehensions -- about the disappearance of national languages and traditions, and the obliteration of the unique identities of countries under the weight of American habits and states of mind -- that persists today.
More recently, globalization has become the main enemy for academics, journalists, and political activists who loathe what they see as a trend toward cultural uniformity. Still, they usually regard global culture and American culture as synonymous. And they continue to insist that Hollywood, McDonald's, and Disneyland are eradicating regional and local eccentricities -- disseminating images and subliminal messages so beguiling as to drown out competing voices in other lands.
Despite those allegations, the cultural relationship between the United States and the rest of the world over the past 100 years has never been one-sided. On the contrary, the United States was, and continues to be, as much a consumer of foreign intellectual and artistic influences as it has been a shaper of the world's entertainment and tastes.
That is not an argument with which many foreigners (or even many Americans) would readily agree. The clichés about America's cultural "hegemony" make it difficult for most people to recognize that modern global culture is hardly a monolithic entity foisted on the world by the American media. Neither is it easy for critics of Microsoft or AOL Time Warner to acknowledge that the conception of a harmonious and distinctively American culture -- encircling the globe, implanting its values in foreign minds -- is a myth.
In fact, as a nation of immigrants from the 19th to the 21st centuries, and as a haven in the 1930s and '40s for refugee scholars and artists, the United States has been a recipient as much as an exporter of global culture. Indeed, the influence of immigrants and African-Americans on the United States explains why its culture has been so popular for so long in so many places. American culture has spread throughout the world because it has incorporated foreign styles and ideas. What Americans have done more brilliantly than their competitors overseas is repackage the cultural products we receive from abroad and then retransmit them to the rest of the planet. In effect, Americans have specialized in selling the dreams, fears, and folklore of other people back to them. That is why a global mass culture has come to be identified, however simplistically, with the United States.
Americans, after all, did not invent fast food, amusement parks, or the movies. Before the Big Mac, there were fish and chips. Before Disneyland, there was Copenhagen's Tivoli Gardens (which Walt Disney used as a prototype for his first theme park, in Anaheim, a model later re-exported to Tokyo and Paris).
Nor can the origins of today's international entertainment be traced only to P.T. Barnum or Buffalo Bill. The roots of the new global culture lie as well in the European modernist assault, in the early 20th century, on 19th-century literature, music, painting, and architecture -- particularly in the modernist refusal to honor the traditional boundaries between high and low culture. Modernism in the arts was improvisational, eclectic, and irreverent. Those traits have also been characteristic of, but not peculiar to, mass culture.
The hallmark of 19th-century culture, in Europe and also in Asia, was its insistence on defending the purity of literature, classical music, and representational painting against the intrusions of folklore and popular amusements. No one confused Tolstoy with dime novels, opera with Wild West shows, the Louvre with Coney Island. High culture was supposed to be educational, contemplative, and uplifting -- a way of preserving the best in human civilization.
Such beliefs didn't mean that a Dickens never indulged in melodrama, or that a Brahms disdained the use of popular songs. Nor did Chinese or Japanese authors and painters refuse to draw on oral or folkloric traditions. But the 19th-century barriers between high and low culture were resolutely, if imperfectly, maintained.
The artists of the early 20th century shattered what seemed to them the artificial demarcations between different cultural forms. They also challenged the notion that culture was a means of intellectual or moral improvement. They did so by emphasizing style and craftsmanship at the expense of philosophy, religion, or ideology. They deliberately called attention to language in their novels, to optics in their paintings, to the materials in and function of their architecture, to the structure of music instead of its melodies.
And they wanted to shock their audiences. Which they succeeded in doing. Modern painting and literature -- with its emphasis on visually distorted nudes, overt sexuality, and meditations on violence -- was attacked for being degrading and obscene, and for appealing to the baser instincts of humanity. In much the same way, critics would later denounce the vulgarity of popular culture.
Although modernism assaulted the conventions of 19th-century high culture in Europe and Asia, it inadvertently accelerated the growth of mass culture in the United States. Indeed, Americans were already receptive to the blurring of cultural boundaries. In the 19th century, symphony orchestras in the United States often included band music in their programs, and opera singers were asked to perform both Mozart and Stephen Foster.
So, for Americans in the 20th century, Surrealism, with its dreamlike associations, easily lent
itself to the wordplay and psychological symbolism of advertising, cartoons, and theme parks. Dadaism ridiculed the snobbery of elite cultural institutions and reinforced, instead, an existing appetite (especially among the immigrant audiences in the United States) for low-class, anti-bourgeois nickelodeons and vaudeville shows. Stravinsky's experiments with atonal (and thus unconventional and unmelodic) music validated the rhythmic innovations of American jazz. Writers like Hemingway, detesting the rhetorical embellishments of 19th-century prose, invented a terse, hard-boiled language, devoted to reproducing as authentically as possible the elemental qualities of personal experience. That laconic style became a model for modern journalism, detective fiction, and movie dialogue.
All of those trends provided the foundations for a genuinely new culture. But the new culture turned out to be neither modernist nor European. Instead, the United States transformed what was still a parochial culture, appealing largely to the young and the rebellious in Western society, into a global phenomenon.
The propensity of Americans to borrow modernist ideas, and to transform them into a global culture, is clearly visible in the commercial uses of modern architecture. The European Bauhaus movement -- intended in the 1920s as a socialist experiment in working-class housing -- eventually provided the theories and techniques for the construction of skyscrapers and vacation homes in the United States. But the same architectural ideas were then sent back to Europe after World War II as a model for the reconstruction of bombed-out cities like Rotterdam, Cologne, and Frankfurt. Thus, the United States converted what had once been a distinctive, if localized, rebellion by Dutch and German architects into a generic "international style."
But it is in popular culture that the reciprocal relationship between America and the rest of the world can best be seen. There are many reasons for the ascendancy of American mass culture. Certainly, the ability of American-based media conglomerates to control the production and distribution of their products has been a major stimulus to the worldwide spread of American entertainment. But the power of American capitalism is not the only, or even the most important, explanation for the global popularity of America's movies and television shows.
The effectiveness of English as a language of mass communications has been essential to the acceptance of American culture. Unlike, for example, German, Russian, or Chinese, the simple structure and grammar of English, along with its tendency to use shorter, less-abstract words and more-concise sentences, are all advantageous for the composers of song lyrics, ad slogans, cartoon captions, newspaper headlines, and movie and TV dialogue. English is thus a language exceptionally well-suited to the demands and spread of American mass culture.
Another factor is the size of the American audience. A huge domestic market has made it possible for many American filmmakers and TV executives to retrieve most of their production costs and make a profit within the borders of the United States. That economic cushion has enabled them to spend more money on stars, sets, special effects, location shooting, and merchandising -- the very ingredients that attract international audiences as well.
Yet even with such advantages, America's mass culture may not be all that American. The American audience is not only large; because of the influx of immigrants and refugees, it is also international in its complexion. The heterogeneity of America's population -- its regional, ethnic, religious, and racial diversity -- has forced the media, since the early years of the 20th century, to experiment with messages, images, and story lines that have a broad multicultural appeal. The Hollywood studios, mass-circulation magazines, and television networks have had to learn how to speak to a variety of groups and classes at home. That has given them the techniques to appeal to an equally diverse audience abroad. The American domestic market has, in essence, been a laboratory, a place to develop cultural products that can then be adapted to the world market.
An important way that the American media have succeeded in transcending internal social divisions, national borders, and language barriers is by mixing up cultural styles. American musicians and entertainers have followed the example of modernist artists like Picasso and Braque in drawing on elements from high and low culture, combining the sacred and the profane. Advertisers have adapted the techniques of Surrealism and Abstract Expressionism to make their products more intriguing. Composers like Aaron Copland, George Gershwin, and Leonard Bernstein incorporated folk melodies, religious hymns, blues, gospel songs, and jazz into their symphonies, concertos, operas, and ballets. Indeed, an art form as quintessentially American as jazz evolved during the 20th century into an amalgam of African, Caribbean, Latin American, and modernist European music. That blending of forms in America's mass culture has enhanced its appeal to multiethnic domestic and international audiences by capturing their varied experiences and tastes.
Nowhere are foreign influences more evident than in the American movie industry. For better or worse, Hollywood became, in the 20th century, the cultural capital of the modern world. But it was never an exclusively American capital. Like past cultural centers -- Florence, Paris, Vienna -- Hollywood has functioned as an international community, built by immigrant entrepreneurs and drawing on the talents of actors, directors, writers, cinematographers, editors, and costume and set designers from all over the world. The first American movie star, after all, was Charlie Chaplin, whose comic skills were honed in British music halls.
Moreover, during much of the 20th century, American moviemakers thought of themselves as acolytes, entranced by the superior works of foreign directors. In the 1920s, few American directors could gain admittance to a European pantheon that included Sergei Eisenstein, F.W. Murnau, G.W. Pabst, Fritz Lang, and Carl Dreyer. The postwar years, from the 1940s to the mid-'60s, were once again a golden age of filmmaking in Britain, Sweden, France, Italy, Japan, and India. An extraordinary generation of foreign directors -- Ingmar Bergman, Federico Fellini, Michelangelo Antonioni, François Truffaut, Jean-Luc Godard, Akira Kurosawa, Satyajit Ray -- were the world's most celebrated auteurs.
Nevertheless, it is one of the paradoxes of the European and Asian cinemas that their greatest success was in spawning American imitations. After the release, in 1967, of Bonnie and Clyde (originally to have been directed by Truffaut or Godard), the newest
geniuses -- Francis Ford Coppola, Martin Scorsese, Robert Altman, Steven Spielberg, Woody Allen -- were American. They may have owed their improvisational methods and autobiographical preoccupations to Italian neo-Realism and the French New Wave. But who, in any country, needed to see another La Dolce Vita when you could enjoy Nashville? Why try to decipher Jules and Jim or L'Avventura when you could see Annie Hall or The Godfather? Wasn't it conceivable that The Seven Samurai might not be as powerful or as disturbing a movie as The Wild Bunch?
It turned out that foreign filmmakers had been too influential for their own good. They helped revolutionize the American cinema, so that, after the 1960s and '70s, it became hard for any other continent's film industry to match the worldwide popularity of American movies.
Once again, however, we need to remember that Hollywood movies have never been just American. To take another example, American directors, in all eras, have emulated foreign artists and filmmakers by paying close attention to the style and formal qualities of a movie, and to the need to tell a story visually. Early-20th-century European painters wanted viewers to recognize that they were looking at lines and color on a canvas rather than at a reproduction of the natural world. Similarly, many American films -- from the multiple narrators in Citizen Kane, to the split-screen portrait of how two lovers imagine their relationship in Annie Hall, to the flashbacks and flash-forwards in Pulp Fiction, to the roses blooming from the navel of Kevin Spacey's fantasy dream girl in American Beauty -- deliberately remind the audience that it is watching a movie instead of a play or a photographed version of reality. American filmmakers (not only in the movies but also on MTV) have been willing to use the most sophisticated techniques of editing and camera work, much of it inspired by European directors, to create a modernist collage of images that captures the speed and seductiveness of life in the contemporary world.
Hollywood's addiction to modernist visual pyrotechnics is especially evident in the largely nonverbal style of many of its contemporary performers. The tendency to mumble was not always in vogue. In the 1930s and '40s, the sound and meaning of words were important not only in movies but also on records and the radio. Even though some homegrown stars, like John Wayne and Gary Cooper, were famously terse, audiences could at least hear and understand what they were saying. But the centrality of language in the films of the 1930s led, more often, to a dependence in Hollywood on British actors (like Cary Grant), or on Americans who sounded vaguely British (like Katharine Hepburn and Bette Davis). It is illustrative of how important foreign (especially British) talent was to Hollywood in an earlier era that the two most famous Southern belles in American fiction and drama -- Scarlett O'Hara and Blanche DuBois -- were played in the movies by Vivien Leigh.
The verbal eloquence of pre-World War II acting, in both movies and the theater, disappeared after 1945. After Marlon Brando's revolutionary performance in A Streetcar Named Desire, in the 1947 stage version and the 1951 screen version, the model of American acting became inarticulateness -- a brooding and halting introspection that one doesn't find in the glib and clever heroes or heroines of the screwball comedies and gangster films of the '30s. Brando was trained in the Method, an acting technique originally developed in Stanislavsky's Moscow Art Theater in prerevolutionary Russia, then imported to New York by members of the Group Theater during the 1930s. Where British actors, trained in Shakespeare, were taught to subordinate their personalities to the role as written, the Method encouraged actors to improvise, to summon up childhood memories, and to explore their inner feelings, often at the expense of what the playwright or screenwriter intended. Norman Mailer once said that Brando, in his pauses and his gazes into the middle distance, always seemed to be searching for a better line than the one the writer had composed. In effect, what Brando did (along with his successors and imitators, from James Dean to Warren Beatty to Robert De Niro) was to lead a revolt against the British school of acting, with its reverence for the script and the written (and spoken) word.
Thus, after World War II, the emotional power of American acting lay more in what was not said, in what could not even be communicated in words. The Method actor's reliance on physical mannerisms and even silence in interpreting a role has been especially appropriate for a cinema that puts a premium on the inexpressible. Indeed, the influence of the Method, not only in the United States but also abroad (where it was reflected in the acting styles of Jean-Paul Belmondo and Marcello Mastroianni), is a classic example of how a foreign idea, originally meant for the stage, was adapted in postwar America to the movies, and then conveyed to the rest of the world as a paradigm for both cinematic and social behavior. More important, the Method's disregard for language permitted global audiences -- even those not well-versed in English -- to understand and appreciate what they were watching in American films.
Finally, American culture has imitated not only the modernists' visual flamboyance, but also their emphasis on personal expression and their tendency to be apolitical and anti-ideological. The refusal to browbeat an audience with a social message has accounted, more than any other factor, for the worldwide popularity of American entertainment. American movies, in particular, have customarily focused on human relationships and private feelings, not on the problems of a particular time and place. They tell tales about romance, intrigue, success, failure, moral conflicts, and survival. The most memorable movies of the 1930s (with the exception of The Grapes of Wrath) were comedies and musicals about mismatched people falling in love, not socially conscious films dealing with issues of poverty and unemployment. Similarly, the finest movies about World War II (like Casablanca) or the Vietnam War (like The Deer Hunter) linger in the mind long after those conflicts have ended because they explore their characters' intimate emotions rather than dwelling on headline events.
Such intensely personal dilemmas are what people everywhere wrestle with. So Europeans, Asians, and Latin Americans flocked to Titanic (as they once did to Gone With the Wind) not because it celebrated American values, but because people all over the world could see some part of their own lives reflected in the story of love and loss.
America's mass culture has often been crude and intrusive, as its critics -- from American academics like Benjamin Barber to German directors like Wim Wenders -- have always complained. In their eyes, American culture is "colonizing" everyone else's subconscious, reducing us all to passive residents of "McWorld."
But American culture has never felt all that foreign to foreigners. And, at its best, it has transformed what it received from others into a culture that everyone, everywhere, can embrace, a culture that is both emotionally and, on occasion, artistically compelling for millions of people throughout the world.
So, despite the current hostility to America's policies and values -- in Europe and Latin America as well as in the Middle East and Asia -- it is important to recognize how familiar much of American culture seems to people abroad. If anything, our movies, television shows, and theme parks have been less "imperialistic" than cosmopolitan. In the end, American mass culture has not transformed the world into a replica of the United States. Instead, America's dependence on foreign cultures has made the United States a replica of the world.

Richard Pells is a professor of history at the University of Texas at Austin. His books include Not Like Us: How Europeans Have Loved, Hated, and Transformed American Culture Since World War II (Basic Books, 1997).
http://chronicle.com

Section: The Chronicle Review

Page: B7
| | | |
| --- | --- | --- |
| | | --- |
Chernobyl Gets Glowing Reviews
From the Los Angeles Times:
Yuri Zayets pointed his binoculars toward a distant copse of birches and shouted excitedly from midway up the fire tower: "They're over there, grazing near the forest."
It had taken nearly two hours of driving through the unique radioactive wilderness born of the 1986 Chernobyl nuclear disaster to find them, but one of the world's few wild herds of rare Przewalski horses finally came into view.
"Stay here," Denis Vishnevsky, a zoologist with the Chernobyl Ecology Center, said after the group of official guides and a journalist piled out of their minibus to see the short but powerfully robust horses, introduced here in 1998 to eat what was supposedly "excess" vegetation in the depopulated area. "They'll come to us." "Chernobyl safaris," mused Rima Kiselytsia, a guide with Chernobylinterinform, the agency that shepherds all visitors to the "Zone of Alienation" around the now-decommissioned reactor, an area that once was home to 135,000 people. "It's a strange idea, but I like it."
Chernobyl tourism has been a hot topic in Ukraine since January, when a U.N. report urged Chernobyl communities to learn to live safely with radiation--such as consuming only produce grown outside the zone. The report suggested specialized tourism as one of several possible ways to bring money into a region that has swallowed more than $100 billion in subsidies from Soviet, Ukrainian and international government funds since the nuclear accident 16 years ago.
Back in the town of Chernobyl, where the zone's administration manages the Rhode Island-sized no man's land around the destroyed reactor, one official said economic benefits of tourism will never be more than minor.
But he doesn't reject the idea outright. "The U.N. is 12 years too late," said Mykola Dmytruk, deputy director of Chernobylinterinform, referring to technicians who have been coming to the zone for that long. "We've been allowing tours since 1994."
A few Kiev tourist agencies advertise Chernobyl excursions on their Web sites, but so far the zone administration doesn't actively promote the idea. "A great deal still isn't known," said Dmytruk, "and we warn everyone about the risks, even scientists."
The risks, though small, are real. And so is the desolation. But the aftermath of the accident has created a misleading stereotype of the zone as a toxic wasteland, a nuclear desert devoid of life, and certainly not a place a sane person would want to visit.
In fact, by ending industrialization, deforestation, cultivation and other human intrusions, radiation has transformed the zone into one of Europe's largest wildlife habitats, a fascinating and at times beautiful wildness teeming with large animals such as moose, wolves, boar and deer. It now is home to 270 bird species, 31 of them endangered--making the zone one of the few places in Europe to spot rarities such as black storks and booted eagles.
And traveling to Chernobyl may qualify as a kind of adventure tourism. The very knowledge of the buzzing background of radiation imbues even the prosaic act of walking down the street with an aura of excitement. It isn't the same adrenalin punch as bungee jumping in the Andes, but it is a palpable sensation--like being surrounded by ghosts.
By law, no one can enter the zone without permission. But except for children under 17, the administration may give permission to pretty much anyone. The vast majority of the nearly 1,000 annual visitors are scientists, journalists, politicians and international nuclear officials, but the zone has hosted a handful of what Dmytruk calls "pure" tourists--including three Japanese in 2000--and it can put together customized programs, such as safaris in search of Przewalski horses, which some experts believe are the ancestors of all domestic horses but far more aggressive..
"If a group of Californians want to go bird-watching, we can organize that," Dmytruk said, adding, "so long as they know the difference between plutonium and potatoes."
Of course, Chernobyl isn't Club Med. But 16 years after the fourth reactor bloc spewed radiation around the globe, the risks are mostly manageable. About a quarter of the cesium and strontium have already decayed, and 95% of the remaining radioactive molecules are no longer in fallout that can get on or inside a visitor, but have sunk to a depth of about 5 inches in the soil.
From there, they have insinuated themselves into the food chain, making the zone's diverse and abundant flora and fauna radioactive indeed. An antler shed recently by a Chernobyl elk was stuffed with so much strontium that it cannot be allowed out of the zone. But three Przewalski foals born in the wild, though radioactive, have grown to adolescence with no visible effects.
Such radioactivity now has receded to the background. On an average day, a visitor might receive an extra radiation dose about equivalent to taking a two-hour plane trip, zone officials say.
That is, if the visitor follows the strict but simple safety rules: "Don't eat local food, stay on the pavement, and go only where your guide takes you," Dmytruk said.
It is almost impossible to smell fresher air in an urban setting than here in the town of Chernobyl, where the number of cars seen on a warm April day could be counted on one hand and songbirds frequently provide the only sound.
"It is one of the zone's many paradoxes, but because human activity is banned nearly everywhere, the region is one of Ukraine's environmentally cleanest," Dmytruk said. "Except for radiation."
Today, villages are slowly succumbing to encroaching forests. In the abandoned town of Pripyat, less than two miles from the nuclear reactor, empty black windows stare blindly from high-rise buildings at kindergartens littered with heartbreakingly small gas masks.
It may seem like an odd place for a rewarding tourism experience. But nowhere else can a visitor stand amid a herd of wild Przewalski horses like a character in Jean Auel's Ice Age novels, or watch a pair of rare white-tailed eagles circling above the ghostly high-rises of Pripyat, a moving monument to the devastating effects of technology gone awry and nature's near miraculous resilience and recovery.
By MARY MYCIO, SPECIAL TO THE TIMES
May 10, 2002
Russian Shuttle, Slightly Used, on the Auction Block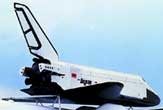 From Space.com:
CAPE CANAVERAL, Fla. -- A Los Angeles radio station is planning to auction off a Russian Buran space shuttle and the minimum asking price is $6 million.
And though there are certainly people in the Southern California area who might be able to afford their own spaceplane -- Tom Cruise has been suggested in particular -- auction organizers are not really expecting it to sell.
"We're looking at it like it probably won't, but it's just a lot of fun and people will have a good time with it," said Pam Baker, director of marketing and sales for KFWB-AM's web site.
Buran -- Russian for snowstorm -- is the name of the Russian shuttle that made one unmanned spaceflight in November 1988.
It circled Earth twice, landed automatically and since then has more or less sat in storage at the Baikonur Cosmodrome in Kazakhstan -- along with at least one other fully-built shuttle that has been called Ptichka, which means "little bird."
Several other copies of the Russian shuttle were built as part of a test program and through the years have all become known by the name Buran.
Of those, one Buran was turned into a space-themed restaurant at Gorky Park in Moscow and another was given a fresh coat of paint before going on display for more than a year in Sydney, Australia during the time of the 2001 Summer Olympic Games.
No one associated with the auction in the United States is sure exactly which Buran it is that the potential winning bidder will take possession of, said Willie Whyte, chief executive officer of Los Angeles-based First FX, Inc., a company that helps people manage online trading on the Foreign Exchange.
Admitting he wouldn't know one space shuttle from another, Whyte said all he knows is that the Buran to be auctioned has never flown in space. But he does have a lot confidence in his source for the hardware.
One of Whyte's principal investors is closely associated with Alexander Bashilov, Director General of NPO Molniya JSC in Moscow, who Whyte said has been given authority by the Russian government to sell one of the Russian shuttles.
Whyte's firm is acting as an agent for NPO Molniya and will collect an unspecified commission should someone actually purchase the shuttle.
SPACE.com attempted to contact Bashilov's office but he was unavailable.
When first approached by his investor, Whyte turned over the responsibility of finding a Buran buyer to his wife, Liz.
Having learned of Tom Cruise's interest in the space program from recent media reports covering the premiere of the IMAX 3D movie "Space Station," which Cruise narrated, the Whyte's thought they had a potential customer.
"She was convinced that Tom Cruise would buy it if we could find him," Whyte explained. "But everytime she would get close, his entourage of people around him would say he's not interested in that. She's not convinced the message is getting through to him."
Then having learned that KFWB was about to host an online auction, the Whyte's considered the potential that Cruise -- or anyone else with the necessary money and interest -- would learn of the Buran while driving around Los Angeles.
So they approached Carol Graham, their advertising representative at KFWB, and told her they would like to sell a Russian space shuttle on the station's auction site.
"She thought they were joking," Baker said.
But after the radio station's lawyers looked at the agreements and mulled it over, they agreed everything appeared in order, Baker said, adding she has no doubts about the authenticity of the offer or the legitimacy of the company they are dealing with.
"First FX represents a lot of different, high-level companies in this area and we've done business with them before," Baker said.
Whyte acknowledged that aspects of the deal seem difficult to swallow, even for him, and noted that he would protect any potential buyer by setting up an escrow account until the hardware was delivered.
"We're sort of sitting on pins and needles," Whyte said. "They (NPO Molniya) insist and continue to insist that yes (a Buran) is available, yes they want the money, and yes if you can sell one then please go ahead. So that's what we're pushing for."
It's unclear if the Russian government would approve such a sale, given South African space tourist Mark Shuttleworth's recent experience.
Following his week-long stay aboard the International Space Station, Shuttleworth expressed a desire to buy the Soyuz spacecraft he returned to Earth in last weekend and was denied by Russian officials, who cited concerns about laws that protect the transfer of certain technology to other nations.
"Everything is in place as far as we know and far as paperwork is concerned," Whyte said, "except one member of the Russian parliament might just say 'nyet.'"
By Jim Banke
http://www.space.com/news/spacehistory/buran_auction_020509.html
May 09, 2002
ROKENROL
The latest Red Elvises album, ROKENROL, will be released May 10th at Rusty's Surf Ranch on the Santa Monica Pier. The lyrics in this album are in Russian except two songs in English, Sunshine and Juliet. (No official word yet on Zhenya's solo album, "Slave".)
May 08, 2002
Rokenrol Roadtrip, Part Two
The Red Elvises had a couple of days off between the shows in Newark, NY and Berwyn, IL (a Chicago suburb); we tried to talk them into stopping by North Baltimore, but they wanted to visit friends in the Chicago area and rest for a day while trying to recover from head colds and sinus problems. The Big Red Van had been making frequent stops at drugstores and groceries, replenishing the band's supply of decongestants, antihistamines, vitamin C, and oranges, while every meal brought rounds of hot tea with lemon and honey. Despite sometimes looking like death warmed over at breakfast, the guys never seemed slow or sick onstage; they work really hard to keep their fans happy.
After 36 hours at home, doing laundry and packing some warmer clothes for the rest of the trip, we headed off to Illinois for the show at Fitzgerald's, a club the band has played at several times before. A good crowd for a Wednesday night, with several fans I've met before on earlier roadtrips and on the Internet in Red Chat (every Tuesday night, 10 PM Eastern time, feel free to drop in, www.redelvises.com/fanclub/chat.html) and people who'd never seen Red Elvises live and in person, but who left that night with a new Favorite Band.
The next day we all traipsed off to Grand Rapids, MI, where local alternative radio station WYCE often hosts events featuring non-Top 40 artists. Ron and I played flies on the wall as the local cable-access TV channel interviewed the band, then we went to the club they'd be playing that night and helped them unload their equipment. I went around and put pencils on the ashtrays while the band did a sound check, then we all went to dinner with Mike and Dagmar the radio folks. After a quick stop at the motel, where Ron and I were lucky to get a room because of a last-minute cancellation, we headed back to the club to catch the opening band, a rockabilly group called Dangerville.
The B.O.B. (Big Old Building) is an upscale nightspot in downtown Grand Rapids; it's really one business with one security team (headset microphones and nice suits, just like G-Men, no black T-shirts for these guys!) but the interior is "divided" into various restaurants, nightclubs, and a micro-brewery. The Red Elvises played in Crush, a posh joint with art-deco club chairs, no draft beer, and bottles of champagne on ice behind the bar; it looked better suited for some low-key jazz piano noodling on the house baby grand than for kick-a** rokenrol from Siberia, but I needn't have worried. Thanks to airplay on WYCE, Red Elvises fans packed the place, eager to see and hear their Favorite Band live for the first time. A local bellydancing troupe added color to the stage during the ever-popular "I Wanna See You Bellydance," a couple of our friends made the 3-hour drive up from Toledo, and everyone had a great time.
Friday, and back to Chicago and the Elbow Room, where RE are very popular. As part of the entertainment, friends of the opening band staged one of the dumbest stunts I've ever seen: female barbeque sauce wrestling. While RE were setting up their equipment onstage, these folks set up an inflatable kiddie pool on tarps on the dance floor, poured in gallons of barbeque sauce, and proceeded to roll around in it. This was goofy and disgusting enough, but, to make matters worse, no one had given any thought to the fact that the dance floor at the Elbow room is in the basement, with no elevator, and it's easier to carry a pool and pails of sauce downstairs than to carry the same pool upstairs once it's full of sauce. What a mess!
They managed to clean up the goo, but the smell lingered, the club was crowded and hot, and the Red Elvises played two great sets anyway. Ron missed most of the first one; he was upstairs in the green room on the second floor, prepping pizzas for the guys to wolf down between sets, because we hadn't had time to eat dinner before the show. Luckily, our motel was next door to a Denny's, and 4:00 AM found us happily, finally, munching some much-deserved cheeseburgers.
Following a big van in heavy traffic at high speed in the rain isn't the most fun driving we've ever done, but it's not that far from Chicago to Milwaukee, and we all stopped at a Cracker Barrel for a late lunch (or early supper) along the way. Picture a table full of Russians and friends, a couple of them with bright un-natural red hair, chatting with a sweet little old lady and her friend who'd stopped to ask questions. The guys are really nice that way, willing to sign autographs and pose for pictures; they have fun with it when people notice their accents and ask them where they're from, answering, "California! .........but from Russia, before that."
Another motel, another club, another show; the Globe East in Milwaukee has a great sound system and a variety of locally made specialty beers on tap (well, it is Milwaukee, after all!), and a nice balcony where one can escape from the crush on the dance floor and still see and hear the band. Again, fans from Chicago drove up for the show, so we had our own little cheering section with people who know all the words.
Sunday, and a short drive to Madison, WI, which was the last stop on the tour for Ron and me. I was running low on pencils, but had enough for the show at The Inferno, a club with marvelous post-industrial decor that the owners keep improving with the addition of curved, welded, and brushed stainless steel, specialty lighting, and vintage furniture. Unlike most of the other clubs we'd been in, there was no opening band, so the guys started playing a bit earlier and finished up before closing time, which allowed time for them to sign more autographs and spend some "face time" with the fans who aren't lucky (or crazed) enough to chase them from city to city.
We had a late breakfast with the guys at a local bagel shop, said our farewells, hugs all around, and finally started the nine-hour drive home. There's a strange time-compression phenomenon that happens during a road trip; despite long, boring hours in the car, we'd crammed so much activity into the rest of the time that we felt like we'd been on vacation for a couple of months, even though it had really only been thirteen days. I've left out the many after-hours and mealtime conversations, shopping for CDs, watching "Teletubbies" with Oleg on a motel TV, nightly reviewing of digital photos, and too much other stuff to mention. We had 3,044 miles of fun, Harriet ran great, we got home tired but happy and full of tales to tell. The Red Elvises will be playing in Pennsylvania again in August, and you can be certain we'll be be making another rokenrol roadtrip then. Why? Because we can. Red on!
love letters or hate mail? crankscorner[at]hotmail.com
| | | |
| --- | --- | --- |
| | | --- |
Rokenrol Roadtrip, part one
It's Monday night, almost midnight. Since last Wednesday at 11:00 am, we've been chasing the Red Elvises, Our Favorite Band, in our little red zippy car, "Harriet." Why? Because we can.
It was close to 90 degrees when we started out; today, we drove through snow in upstate New York. We didn't pack any long-sleeeved shirts, but had the sense to bring a jacket each..........how does one pack for 60-degree shifts in temperature when one is driving a two-seater? Particularly when one doesn't have the Weather Channel's 7-day forecast?
We drove from North Baltimore, Ohio, to Allentown, PA on Wednesday, and only got sorta lost twice.....not bad for a nine-hour drive with a bunch of one-way streets at the end. A smallish audience at the club, and the folks who left early missed a rare performance of "Blue Moon." As band aides, our room is always the after-show hospitality room, and we always try to bring food and drink for the first night of a chase. After the show, we had a roomful of bandmembers and assorted folks we'd never met before, all munching down.
I had ordered my third thousand of Red Elvises pencils to give away, because I am the Pencil Fairy, but a shipping snafu landed them in California on Tuesday, so I had them overnighted to a friend's house in Massachusetts. I had no pencils for Allentown, and we skipped the NYC show to visit my old friends in Mass., but I had plenty of pencils to hand out at the show in Cambridge.............but I'm getting ahead of myself.
The day after Allentown (Thursday), we drove six hours to my old stomping ground in south central Mass., and then I cooked Hungarian food for 7 people. On Friday, we chilled a bit, then forced my old pal Mary to watch "Six-String Samurai" on the DVD in the laptop we'd brought with us. That's the movie I rented by chance and first saw Red Elvises in, and the rest is history. (NB note.......you can rent this movie uptown; I twisted Mike's arm until he got a copy)
Minor side adventure in Mass.: my old friend Mary has a mid-60's VW microbus, and we took off for a Wal-Mart 12 miles away at the start of a rainstorm, and the bus blew a brake line along the way, and we had to call her brother to come and rescue us.............all because I wanted some red fringe for embellishments on the "dancing worm" tubular costume (don't ask). I ended up with red tassels, and we got rescued (thank you, George), and everything was copacetic. We made it to the show on time.
The worm didn't get a chance to come out at the show in Cambridge, because the club was too crowded, which is a good thing. I did trot through the streets of Cambridge in it, but, in that section of town, I hardly rated a second glance. Parking is impossible around there, but, thanks to Officer Kevin, both Harriet and the Elvises' Big Red Van had a safe haven until the show was over.
After the Cambridge show, we were going to follow my friend Leigh back to the turnpike, with the Red Elvises following us, but Boston traffic is Boston traffic, and the streets were laid out before 1776. They are narrow, too. We only spent about 20 minutes being lost without Leigh, following Russians who had less idea than we what direction to go, but eventually we made it to the turnpike. Now our only problem was rooms for the night.
We found the Motel 6 one exit west of Natick, but they didn't have but two rooms left, so we all headed on west to Sturbridge, checking in at 4:30 AM to a motel whose checkout time was noon, no later.................I'm beginning to hate hotel management wizzards. A breakfast of good food and poor service at Friendly's, and it was on to a tiny town in the Finger Lakes region of New York State.
Moose is a Red Elvises fan, and a lawyer, and a local mover and shaker; he arranged for the band to play the first show in a brand-new banquet facility. The Arkadia House is a nice room for a small wedding reception, but it ain't no rock venue. Nevertheless, the Red Elvises rocked that joint, and the 'ghosts' generated by that initial performance might influence weddings and bar mitzvahs for years to come.
Moose threw a party the next day; it was supposed to be a barbeque, but ended up being a pizza party because of the unseasonable cold. Zhenya played the organ, Igor fell asleep in a chair in front of the TV, Oleg fell asleep in a chair in front of the computer, and Dimitri checked his e-mail. They did three loads of laundry, too. What an exciting life.
Even though I'm operating on "rokenrol time", I can't keep my eyes open. It is now well past 2:00AM; I'm too old for this, but I do it anyway. Watch for "Roadtrip, part two," coming soon.

love letters or hate mail? crankscorner[at]hotmail.com
May 07, 2002
The Red Scare of 1919-1920 in Political Cartoons
From the Political Cartoons and Cartoonists web site, a cartoon retrospective on the Bolshevik scare.
May 06, 2002
Get your Freakshow on
Kids, don't try this at home. Come to think of it, don't try it anywhere else, either.
But if you insist on swallowing swords, placing flames in your mouth or hammering a nail into your nostril, the freaks from Coney Island would love to enroll you in their new "Sideshow School," a six-session tutorial on how to perform all the acts at Coney Island Sideshow without slicing open your throat, searing your tongue or deviating your septum.
Think of it as a baseball fantasy camp for people who always wanted to run away and join the circus.
"But this is better," said glass-eating legend Todd Robbins, the school's dean. "If you actually ran away to the circus, you'd be what the circus people call a 'First of May' and spend a year just taking tickets before they'd teach you anything. But with us, you don't even have to clean out the elephant pen."
Robbins didn't waste any time taking his students out of the frying pan and into fire-eating. Lesson One: Remember Bill Clinton.
"The most important rule is: Do not inhale the flame," Robbins said. "Inhaling is very bad."
With that, Robbins handed out a box of matches and told his students to light one, put it in their mouths and close their lips around it.
"That's kinda counterintuitive," said Robyn Thompson, a professional clown who hopes to use the sideshow class to expand beyond kids' birthday parties. With a little coaching, Robbins got Thompson through Lesson One. Emboldened, she decided to try a torch - until she saw the resulting fireball. Fire-eating would have to wait.
Next, Robbins lectured on a stunt called "The Human Blockhead." Eventually, he will get his class to insert 4-inch nails into their nostrils, but for now, a Q-Tip covered in antibacterial cream sufficed. (Don't tell Johnson & Johnson.)
Alan Elsner, a bookish 40-year-old, quickly graduated to nails. "You know, once you get the hang of it, it's an easy stunt," he said, with the head of a nail sticking out of his nostril. "But it's the coolest."
Having a sword sticking out of your mouth is cool, too, but it's not so easy. Robbins handed out wire hangers that had been flattened into the basic shape of a sword and told his class that the "trick" to swallowing it is merely overcoming 10,000 years of human evolution called the gag reflex. Everyone in the class failed, but Robbins promised that if they stick the hanger down their throats seven times a day for a week, the throat will just open up one day.
The day's lessons completed, Robbins gave his students their homework - "Do try this at home" - and sent them on their way. Dick Zigun, who runs the sideshow, was impressed - to a point.
"Sure, we're training the sideshow stars of tomorrow, but what I really need is a midget," Zigun said, complaining that Koko the Killer Klown, the sideshow's popular dwarf, has gone AWOL.
"I wish Todd could teach them how to be a dwarf," Zigun said. "But I guess it's one of those things that you either got it or you don't."
By GERSH KUNTZMAN
May 05, 2002
Maoist Movie Reviews
Movie reviews, from a Maoist point of view. When it came to the Dalai Lama, they "hated it!", but they gave The Matrix two snaps up!
| | | |
| --- | --- | --- |
| | | --- |
The stylish icons of pop music
SEATTLE, May 3 —Frank Sinatra's tuxedo looks classy even hanging empty in a display case. Tieless, but with pressed pants at the ready and a flaming red silk pocket square, this is Sinatra as world-weary playboy who crooned "One More For My Baby" to an ever-patient bartender. Bill Zehme, author of "The Way You Wear Your Hat: Frank Sinatra and the Lost Art of Livin,'" says that clothing held a special meaning to the late singer, who ensured that every last cuff and lapel was adjusted before performing.
"[Clothing] was science and it was religion to him," Zehme says. "It was his armor, and he went out and did battle in it."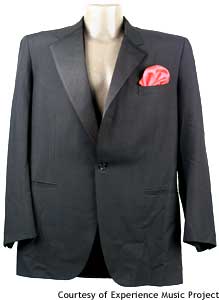 Sinatra's tuxedo, on loan from daughter Nancy, is just one of 45 objects of clothing and accessories on display at Seattle's Experience Music Project, the multi-colored, Frank Gehry-designed museum at the foot of the Space Needle. "(Un)Common Objects: Pop Music's Sacred Stuff," opens Saturday and runs though Oct. 20 in the center's Special Exhibit Gallery.
Many of the items are paired with related interviews from the performers or those who knew them, and visitors can use the individual Museum Exhibit Guides, known as MEGs, to listen to as many or as few quotes as they like.
FROM TUXEDO TO THRIFT STORE
The stylish Sinatra might have been appalled by one of the objects that hangs just a few feet away from his tuxedo: the thrift-store shirt worn by Nirvana's Kurt Cobain.
Kurt Cobain of Nirvana bought this green shirt at a thrift store.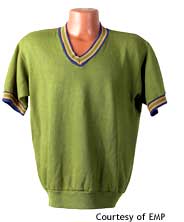 It is a funky deep green,not unlike the avocado appliances that filled the kitchens of Cobain's 1970s childhood, and a reminder that Cobain, who was regularly beaten up by the more popular kids at his school, inspired fans not to follow trends but to buck them. His style was an anti-style, and it still reverberates in the ripped jeans and faded shirts worn by many bands of today. The exhibit is "not just a style show," says EMP senior curator Ann Powers, a former pop critic for The New York Times. "The objects themselves are powerful, but we hope to create a context for the objects."
The Experience Music Project owns full costumes belonging to all four KISS members, but only Gene Simmons' boots are displayed in this exhibit.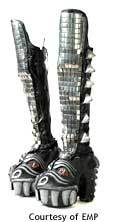 Carefully selected quotes from various performers deck the walls, and video screens flash famous images from musical history.But it would be hard not to let the objects dominate, especially when faced with such items as the massive dragon boots worn by KISS frontman Gene Simmons, or the gold cone-breasted Gaultier bustier that could only belong to Madonna. By contrast, Bing Crosby's briar pipe from the 1960s is as quiet and simple as his music.
SOME SURPRISES
Some famous objects may confound the viewer's expectations. Elvis Presley sang about "Blue Suede Shoes," but the footwear he wore onstage in 1957 is a pair of simple two-tone Oxfords. Country star Garth Brooks wears a Stetson, of course, but it's neither bad-guy black or good-guy white — it's unexpectedly middleman gray. And how could Jim Morrison of the Doors, the Lizard King himself, ever have fit into the oh-so-tiny snakeskin jacket?
At a recent anniversary concert, Michael Jackson's famed single glove drew louder cheers than any of his songs.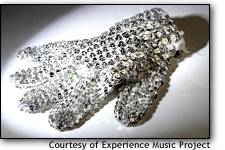 Perhaps one of the music world's most famous icons, Michael Jackson's one spangled glove, surprises by its simplicity. So small and innocuous looking. Did this really spark the Moonwalk Heard 'Round the World? One of the best reasons to seek out this exhibit is how it forces fan expectations to come face-to-face with reality.
INTERVIEWS COMPLEMENT ITEMS
Not all the items are coordinated with audio interviews, but those available are worth a listen.
Ray Manzarek of the Doors relates meeting up with Morrison on a southern California beach and exclaiming over how his former UCLA classmate was down to just 130 pounds, which goes a long way towards explaining the size of the jacket on display.
Former Guns 'N' Roses guitarist Slash describes how he stole a concho belt and cut it up to make the band around his famous top hat, then admits that he wanted to abandon the look once he saw fans wearing similar hats as part of their Halloween costumes.
Britney Spears' costume designers tell of learning that a live tiger was going to be on stage with the singer, who was clad in an exotic slave-girl outfit with many dangling ribbons, and realizing that "pretty much what her outfit is is a gigantic cat toy."
And Michael McKean and Harry Shearer stay amusingly in character as David St. Hubbins and Derek Smalls of Spinal Tap as they discuss the infamous tiny Stonehenge prop that was supposed to be 12 feet tall, not 12 inches tall.
SUNGLASSES AT NIGHT
Eyeglasses and sunglasses play such an important role in pop-music's history that they're given their own section of the exhibit. John Lennon's round specs, Roy Orbison's inimitable dark-tinted sunglasses and Bootsy Collins' outrageous heart-shaped, glitter-encrusted glasses all say something different about the images their wearers were trying to project.
But the most sobering glasses on exhibit are the thick black frames that once belonged to Buddy Holly, which Powers calls "the original rock 'n' roll glasses."
Buddy Holly's last pair of glasses was kept in an Iowa sheriff's vault for 20 years after Holly's fatal plane crash.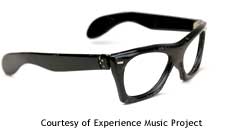 The glasses are the very pair that Holly was wearing in 1959 when his small plane crashed outside of Clear Lake, Iowa, killing Holly, Ritchie Valens and J. P. Richardson, a.k.a. The Big Bopper. The glasses sat in an Iowa sheriff's vault for 20 years after the crash, and are on loan to the exhibit from the Buddy Holly Center in Lubbock, Texas.
Rockers before Holly didn't risk their coolness by wearing glasses, but the ones he wore ended up being the most memorable symbol of the young musician.
In that way, they're representative of the exhibit's theme — these objects were rarely intended to stand alone, but somehow transcended their purpose and became everlasting symbols of the performers who owned them.
"(Un)Common Objects: Pop Music's Sacred Stuff," runs from May 4-Oct. 20, at the Experience Music Project, 325 5th Ave., Seattle, Washington. For more information, check www.emplive.com.
Gael Fashingbauer Cooper is MSNBC.com's Travel editor.
http://www.msnbc.com/news/746949.asp?cp1=1
May 03, 2002
More Technosurfers
Number of Internet users in Russia almost doubled in 2001
MOSCOW. May 3 (Interfax) - The number of Internet users in Russia increased by almost 100% in 2001 against 2000, exceeding 18 million people, including eight million regular users, a report of the Russian Non-Profit Center for Internet Technologies reads.
The number of Internet users is increasing and corporate users have started to outnumber private users, the report reads. In 2000, 60% of Internet users in Russia were corporate and 40% were private, in 2001 63% were corporate and 37% private, and in 2002 the number of corporate users is projected at 65% and private users at 35%.
At the same time, although the total number of Internet users is increasing, the rates at which this number is growing appear to be slowing down. This is a normal process for any market of services and it happens when the demand is met, the report reads. In particular, in 2000 the number of Internet users increased by 79% and in 2001 by 47%.
Most of the Russian Internet users (64%) are between 16 and 34 years old. The majority of users are men (59%).